Your ticket to the Amazon adventure you've always dreamed of is here! Imagine a place where the jungle's heartbeat echoes in your ears, a multicultural crossroads where Colombia, Brazil, and Peru meet, and a city teeming with flora and fauna you won't find anywhere else. Welcome to Leticia, the hidden gem in the heart of the Amazon. In this guide, we'll dive into everything from travel tips to the local secrets that make Leticia so special. Ready for the journey of a lifetime? Let's go!
WHY LETICIA?
Gateway to the Amazon: More Than Just a City
Ever thought about what it would be like to step into the world's largest tropical rainforest? Leticia serves as your personal gateway to the Amazon. But don't mistake it for just a launching pad; the city itself is a part of the adventure. Bursting with vibrant culture, colorful markets, and a river that tells a thousand tales, Leticia is more than a prelude—it's a highlight.
So, what makes Leticia so perfect for an Amazon adventure? Is it the direct access to the heart of the jungle? Or perhaps the unique cultural tapestry that's spun across its streets? Well, it's all that and more.
A Mix of Cultures: Colombia Meets Brazil and Peru
Ever been to three countries in one day? In Leticia, it's as simple as taking a stroll. This fascinating border town is where Colombia shakes hands with Brazil and Pérou, resulting in a culture cocktail that's as unique as it is captivating. Tap your feet to the rhythm of Colombian cumbia one moment, and find yourself swaying to Brazilian samba the next.
Saviez-vous qu'il existe à peine deux cents communautés contactées en Amazonie ? On estime qu'au total, elle peut atteindre un millier de communautés indigènes.
Nature's Marvel: Flora and Fauna You Won't Find Anywhere Else
How many places can you name where pink dolphins play in river waters and parrots flock to town squares? Leticia is a living, breathing nature documentary, offering you a front-row seat.
Fancy meeting some of the Amazon's estimated 390 billion individual trees? Or how about the 2,200 species of fish that call the Amazon River home? These aren't just numbers; they're a testament to the ecological wonder that is Leticia.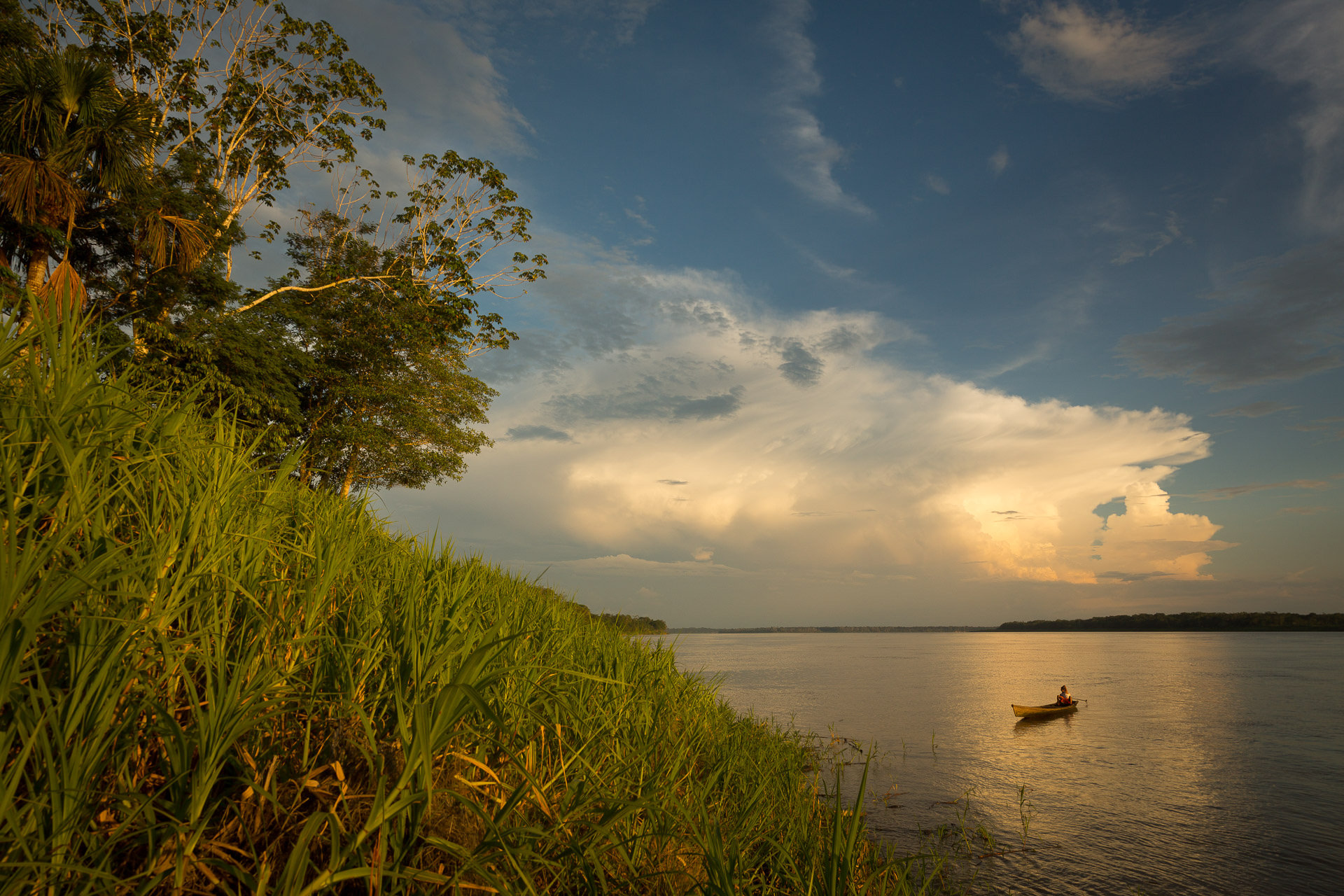 How to get to Leticia Colombia
By Air: The Quickest Way to Dive into the Amazon
If you're eager to jump straight into the action, flying is your best bet. Leticia's airport, Alfredo Vásquez Cobo International, is well-connected with major Colombian cities like Bogota. The flight is roughly two hours, and you'll be greeted by the lush green canopy of the Amazon as you descend—talk about making an entrance!
What should you expect in terms of costs? Airlines like Avianca and LATAM offer flights that can range from $100 to $300 depending on when you book. But hey, can you really put a price on a life-changing adventure?
When you fly over the Amazon, you will see how impressively large it is, since for more than half an hour you'll only see jungle and more jungle. It's a treasure we can't afford to lose, as is happening in other places on earth.
By Boat: A More Scenic, Albeit Slower, Option
For those who love the journey as much as the destination, consider arriving by boat. Picture this: gliding along the Amazon River, witnessing the transition from civilization to untamed wilderness. It's a multi-day affair, but the scenic beauty and the anticipation build-up are worth every moment.
Ever wondered how many days it takes to traverse the Amazon River? Well, it's a whopping 4,000 miles from start to finish, and the portion leading to Leticia offers some of the most stunning sights.
Visa Requirements: What You Need Before You Land
Before you pack your bags and mark your calendar, let's talk visas. For most travelers, a tourist visa on arrival should suffice, especially if you're from countries like the United States, Canada, or European Union nations. However, always double-check the latest requirements because, let's be real, nobody wants a bureaucratic hiccup to dampen their Amazon dreams.
Best time TO VISIT Leticia
Best Time of the Year: When Leticia is at its Finest
So when should you visit this Amazonian paradise? Most would recommend between June and October when the weather is milder and the rain less frequent. It's the perfect setting for both jungle treks and city explorations.
In these months, the best are September and October, since you will be almost alone. The months of June, July and August, that area gets quite crowded. In September and october the weather is hot during the day, and very humid. But at night there are always storms that cool down the atmosphere quite a bit.
Weather Considerations: Rain, Heat, and the Amazonian Climate
Picture steamy days and cooler nights—that's Leticia for you. It's the Amazon, so yes, expect some rain, but don't let that deter you. Rain or shine, the city has a way of entrancing you.
Thinking about what to pack? Light, breathable clothes are your best friends here. And don't forget your rain gear. You'll thank yourself later.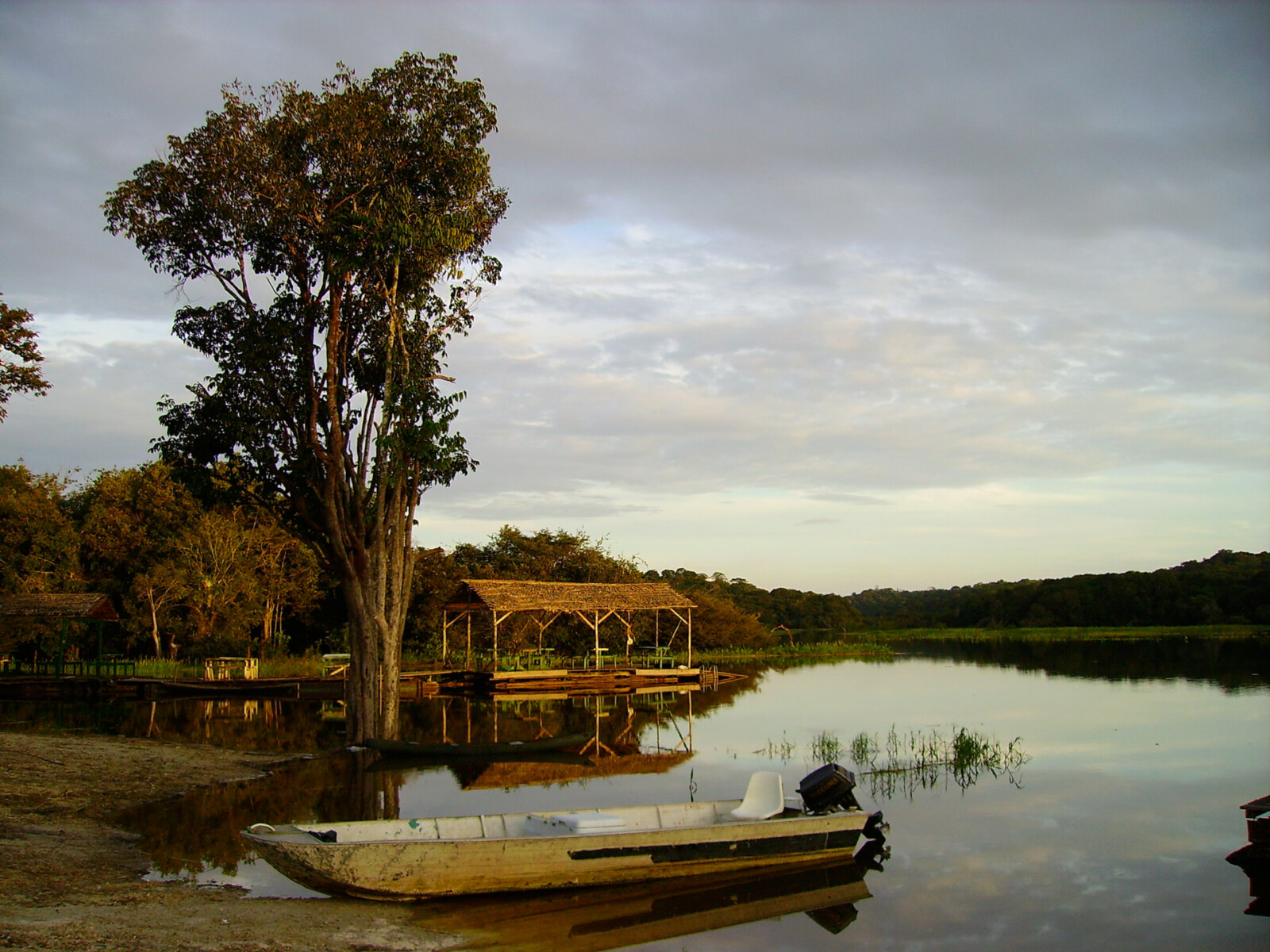 Local Events and Festivals: Timing Your Visit for Some Local Fun
Fancy catching the Amazon Carnival or the Festival of the Jungle? Time your visit right and you could be part of Leticia's most vibrant events. These aren't just festivals; they're an explosion of culture, color, and Amazonian spirit.
ACCOMMODATION
Hotels vs Hostels: What's Your Style?
From luxury hotels to backpacker hostels, Leticia has a place for every budget and style. Are you the kind who loves to come back to a plush bed and room service, or do you prefer the community vibe of a hostel?
Eco-Lodges: The Sustainable Choice
If you're all about that eco-friendly life, Leticia has got you covered too. Eco-lodges offer the best of both worlds—comfort and sustainability. Plus, they're usually tucked away in serene locations that let you wake up to the sounds of the Amazon.
Local Guesthouses: Authenticity at its Best
For a truly local experience, consider staying at a guesthouse. It's the closest you can get to living like a local, complete with home-cooked meals and insider tips on the best-hidden spots in town.
Alright, we've covered quite a bit, haven't we? And we're just getting started! What's next on the list, you ask? Keep reading to find out.
Things to do in Leticia
Okay, let's get the obvious out of the way first. Leticia is teeming with attractions that are, quite simply, a must for any Amazon explorer.
Parc de Santander
Have you heard of Parque Santander? It's the city's main square, and it's more like a bird sanctuary! Around 5 PM every day, the park fills with parrots returning to roost. It's an Instagram moment waiting to happen.
Passez la frontière avec le Brésil
And then there's Tabatinga, the Brazilian border town. Just a short walk from Leticia, it's like stepping into another world. Really, how many cities let you experience a whole new country without even needing a passport?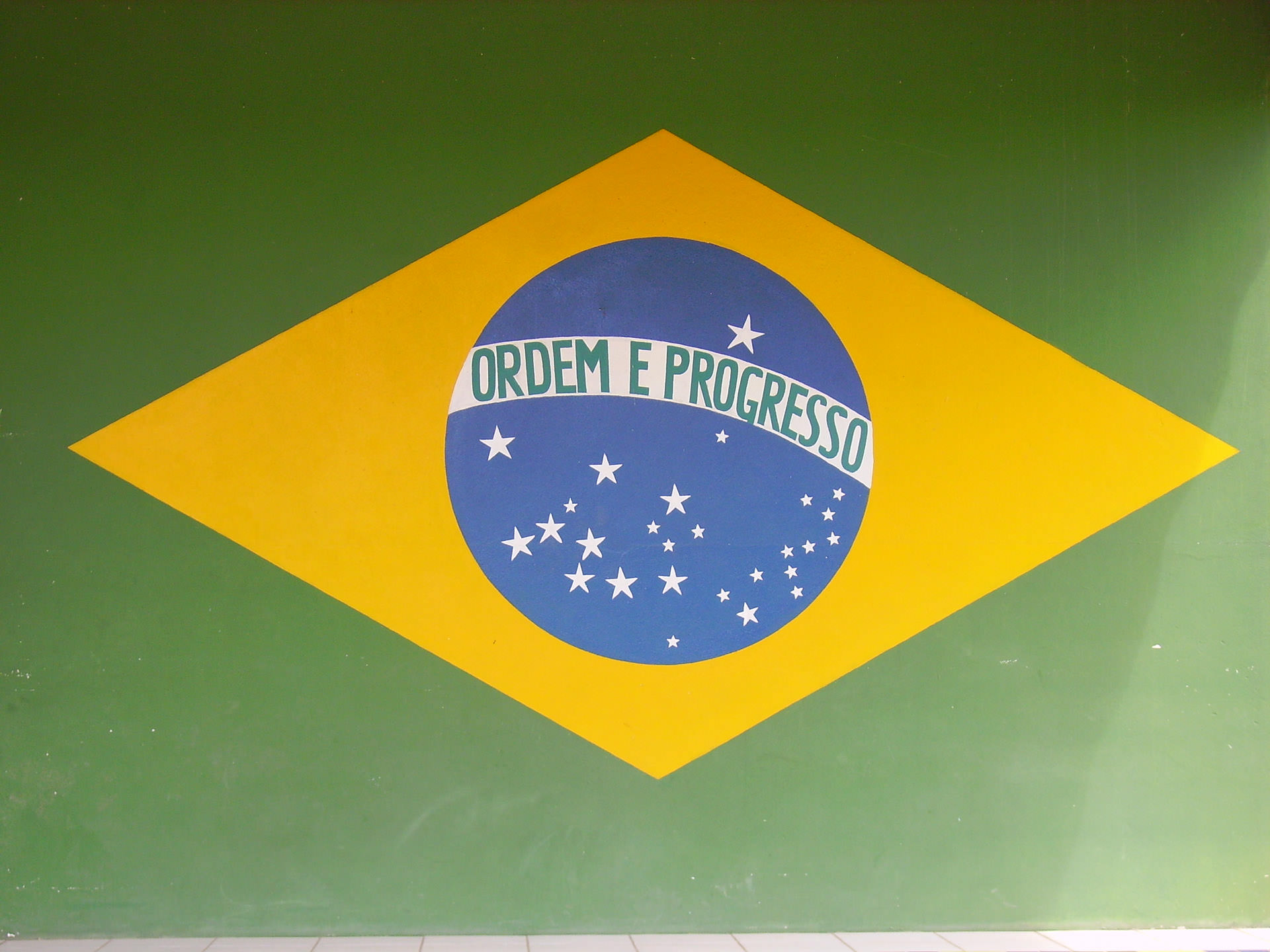 Musée ethnographique L'homme de l'Amazonie
If you like museums, you can take a walk around this corner of Leticia where you will find different tools and utensils used by the indigenous people who live in the Amazon. Obviously, the indigenous communities contacted, resemble their life quite a lot to the western life, but inside the Amazon jungle.
But what about the spots that don't make it to every travel blog? Like the Tres Fronteras point, where Colombia, Brazil, and Peru converge. It's a quieter experience compared to the touristy attractions, but the view of the Amazon River meeting its tributaries is nothing short of magical.
Do you fancy a walk in the forest at midnight? Don't worry; it's safer than it sounds! The Orellana Park offers night walks where you can spot nocturnal animals and get a literal feel of the jungle under the moonlight. Would you dare?
Walking vs Biking: The Pros and Cons
So, should you explore Leticia on foot or by bike? Walking is a fantastic way to soak in the city's ambience, but it can get exhausting, especially in the humid climate. Biking, on the other hand, lets you cover more ground. But remember, you're not in a race! Sometimes, the best experiences come when you slow down and let the city reveal itself to you.
Jungle tours near Leticia : into the wild & Amazon Adventures
Day Trips: Short but Sweet Amazon Experiences
If you're short on time or new to the jungle life, day trips are your best bet. Popular options include boat trips to Monkey Island (yes, it's as cool as it sounds) or kayaking adventures along the Yahuarcaca Lakes.
Réserve naturelle Lotus Flower
Do you want to see the world's largest lotus flower? If so, you can take a canoe ride through this reserve. There are also trails for you to enjoy nature more.
Multi-Day Amazon Tours: Dive Deep Into the Jungle
For the more adventurous souls, multi-day tours offer a more immersive Amazon experience. Picture spending the night in a jungle lodge, waking up to the call of exotic birds, and learning survival skills from indigenous guides. Sounds like a page from an adventure novel, doesn't it?
Zacambu
Zacambu is an accessible Amazon destination via a two-hour boat ride from Leticia along the Yavari tributary. The lodging consists of simple cabins elevated on wooden stilts to account for seasonal flooding. Activities in and around Zacambu are diverse, including excursions to spot pink dolphins in the Yavari River.
Zacambu provides a rich cultural experience, with indigenous guides sharing stories and insights into local traditions, religions, and culture. Another highlight is a beach referred to as Copacabana, located in Brazilian territory, where visitors can swim in waters also inhabited by piranhas. Contrary to popular belief, piranhas pose no threat unless one has open wounds.
Evening activities include canoe trips for crocodile spotting, where the eyes of these creatures can often be seen peering out of the water. For those interested in fishing, piranha fishing is offered, with the catch often serving as the evening meal.
Amazon Rainforest Trek to Gamboa
The trek through the Amazon rainforest leads to Gamboa, an indigenous community, and offers a four-hour journey through untouched wilderness. There's no formal path; guides navigate through the foliage to reach the destination. Along the way, trekkers encounter diverse wildlife like giant macaws, howler monkeys, and towering ceiba trees.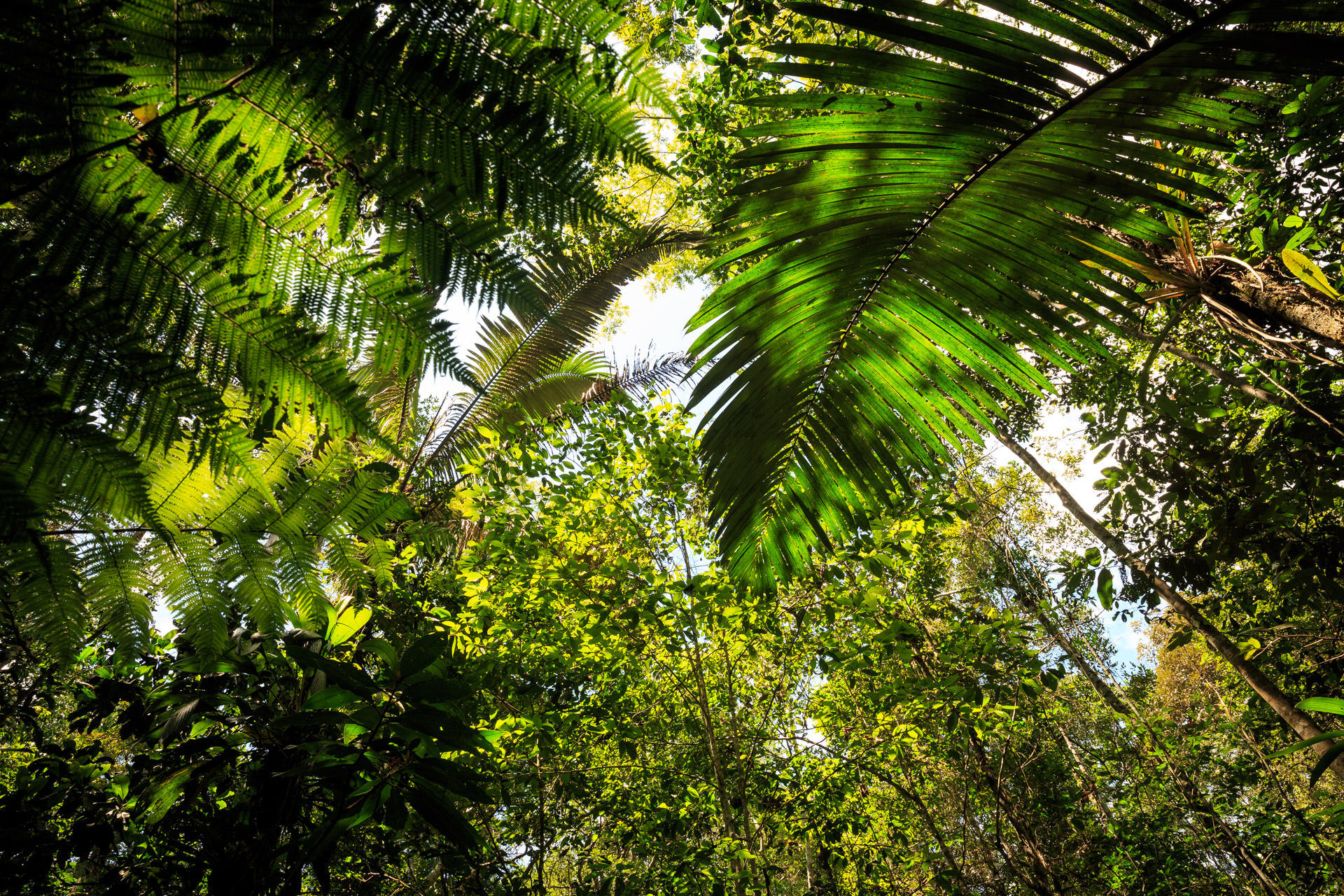 Gamboa is situated next to the Gamboa River, a tributary of the Amazon, in Peru. The community is known for its indigenous farming areas, referred to as chagras. Upon arrival, visitors can explore the community, participate in activities like additional treks to spot sloths, and learn about local life.
The trek also includes a night spent in the rainforest, sleeping in hammocks covered with mosquito nets. The experience is enhanced by the natural sounds of the jungle and stories from the guides about indigenous culture. The trek aims to respect local wildlife, avoiding any activities that would disturb animals in their natural habitat.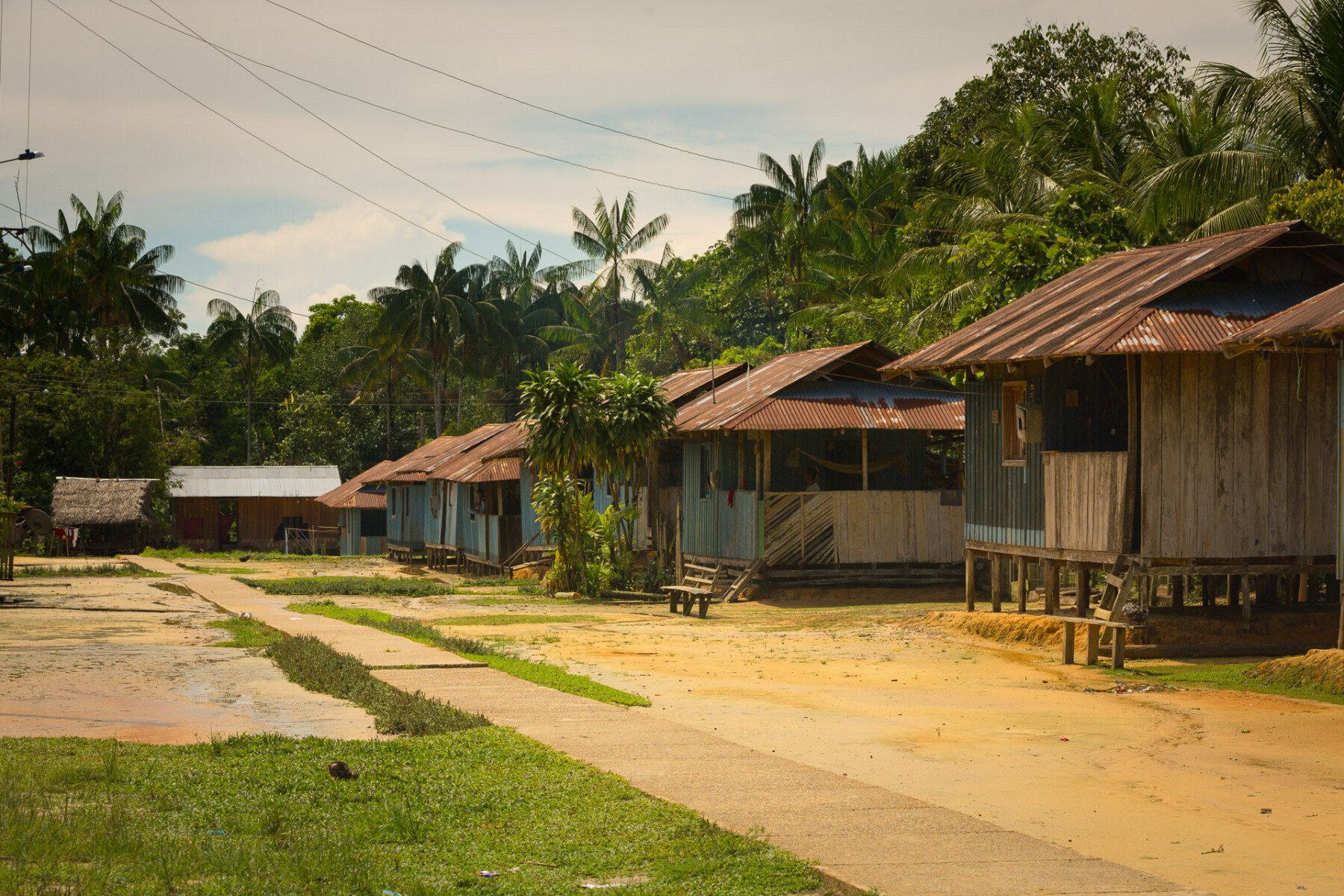 Puerto Nariño
Puerto Nariño offers a different yet equally intriguing Amazon experience, focusing on closer interactions with nature and indigenous communities. This town is situated approximately 70 kilometers from Leticia and is accessible only by boat. Multiple boat departures are available from Leticia daily, with each journey taking around two hours. The last boat to Puerto Nariño departs at 14:00 pm.
Boat schedules are restricted due to safety considerations, as night sailing is not permitted. Among the activities available from Puerto Nariño are excursions for spotting pink dolphins in Tarapoto Lake, which can also be seen on the Peruvian side of the Amazon.
WHAT TO PACK TO TRAVEL TO THE AMAZON AND LETICIA
You can't forget to take mosquito repellent, you're going to need it, because they really bite. And well, it's not just the mosquitoes that bite, many insects will enjoy your blood, and in most cases, you won't even notice.
Portez des lunettes de soleil, un chapeau, des chemises à manches longues et des pantalons longs.
Le matin et le soir étant les périodes de plus grande activité des moustiques, il est préférable de porter ces types de vêtements.
Un maillot de bain et une crème solaire doivent également vous accompagner lors de ce voyage.
For night walks, and because it always comes in handy, don't forget to bring a flashlight or headlamp.
N'oubliez pas que dans certains des endroits où vous dormez, on travaille avec des générateurs de lumière qui ne sont pas allumés 24 heures sur 24.
Don't forget your camera, the Amazon is awesome.
Apportez un sac étanche où vous pourrez ranger votre appareil photo en cas de pluie.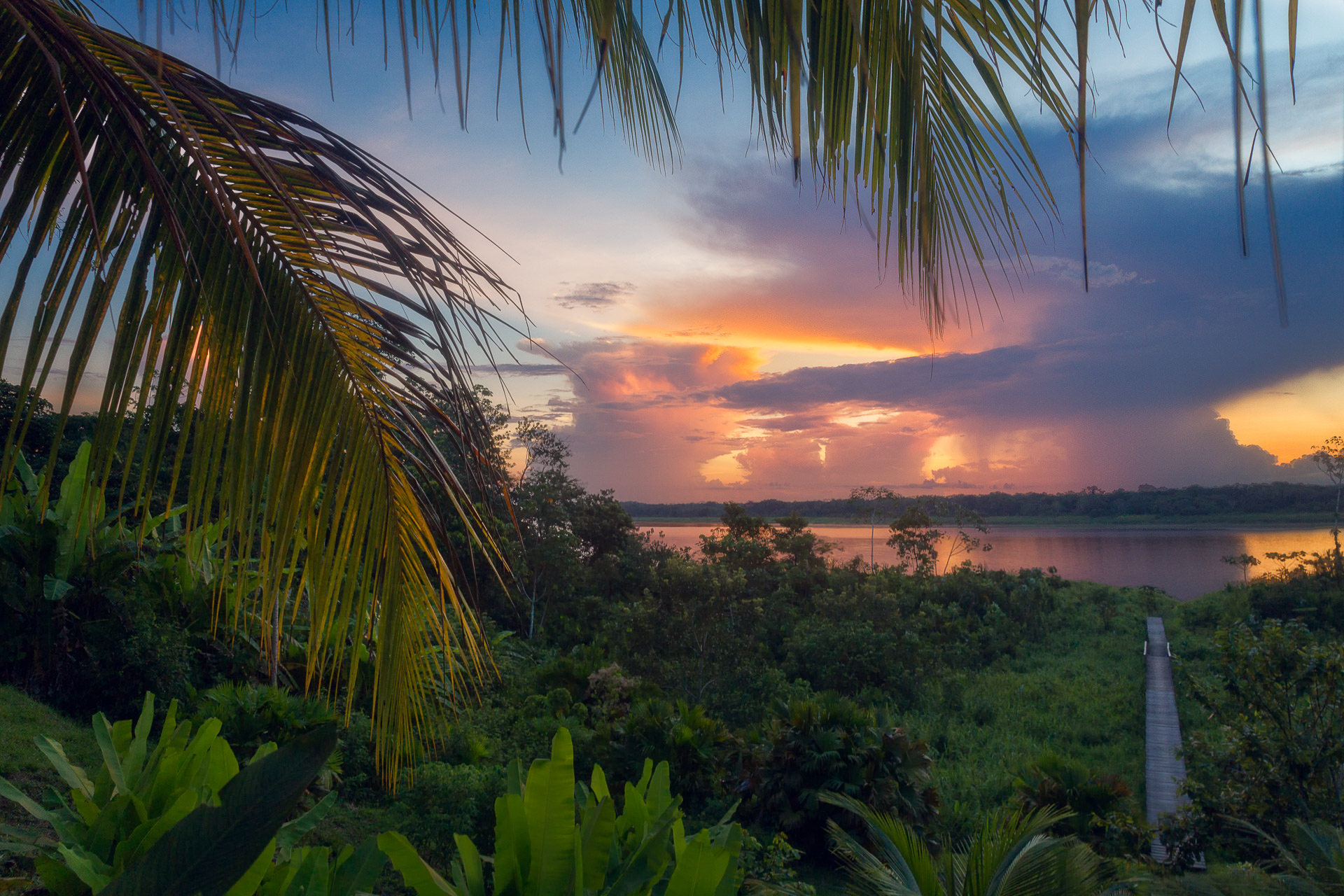 LOCAL CUISINE to try in Leticia
Must-Try Dishes: Flavors You Can't Miss
Ever tried pirarucu? It's a local fish that can grow up to 15 feet and is often served grilled or fried. And don't even get me started on the tropical fruits! Ever heard of camu-camu? This Amazonian fruit is a vitamin C powerhouse and makes for a zesty juice.
Street Food: Quick Bites with Amazonian Flair
If you're on the go, street food stalls offer quick bites like tacacho, a dish made of mashed plantains and pork. It's like the Amazon's answer to fast food but way healthier and more delicious.
Fine Dining: Where to Go for a Special Night Out
Leticia may be a small town, but it packs a punch in the fine dining department. Restaurants like El Cielo Amazonico offer gourmet experiences, blending international flavors with Amazonian ingredients. Planning a romantic night out? This is where you should be heading.
NIGHTLIFE AND ENTERTAINMENT
Bars and Clubs: Where the Night Comes Alive
Leticia's nightlife might surprise you. From cozy bars playing Latin music to clubs where you can dance till dawn, the city offers something for every nocturnal animal.
Cultural Performances: A Different Kind of Night Out
If clubbing isn't your scene, how about a cultural performance? Indigenous dances and music shows are a common sight, especially around major festivals. It's like a Broadway show, but with an Amazonian twist.
Safety Tips: Keeping the Good Times Rolling
While Leticia is generally safe, basic precautions never hurt. Stick to well-lit areas, especially at night, and always keep an eye on your belongings. Safety first, right?
SHOPPING AND SOUVENIRS
Local Markets: Where to Find Authentic Crafts
For souvenirs that tell a story, head to the local markets. You'll find everything from handmade jewelry to artisanal coffee. Plus, you're supporting local businesses. Win-win, don't you think?
Shopping Centers: For When You Need a Bit of Everything
If you're looking for a one-stop-shop, Leticia's shopping centers have you covered. Whether it's last-minute travel essentials or a quick snack, you'll find it here.
What to Buy: Souvenirs That Capture the Spirit of Leticia
If you had to take back one thing to remember Leticia by, what would it be? How about a handcrafted hammock? It's not just a piece of fabric; it's a piece of the Amazon, woven with the tales of the people who call this place home.
PRACTICAL TIPS
Health and Safety: Staying Safe in the Amazon
While the Amazon is a dream destination, it does come with its set of health concerns. Vaccinations for yellow fever and typhoid are recommended. Also, never underestimate the power of a good mosquito repellent.
Transportation: Getting Around Leticia and Beyond
Leticia is a small town, so getting around is fairly easy. Taxis and motorbike taxis are readily available, but for a more adventurous option, how about renting a bike?
Budget Tips: Make Your Money Go Further
Traveling in Leticia can be as affordable as you make it. Opt for local eateries over touristy restaurants, and consider hostels or guesthouses for accommodation. Your wallet will thank you!
LETICIA WIKI
Caractéristiques de Leticia
Leticia est la capitale du département de l'Amazonas. Elle occupe une position stratégique car elle est située aux frontières du Brésil et du Pérou. C'est un centre important pour la pêche, l'industrie alimentaire et le tourisme.
Nombre d'habitants
Leticia compte environ 43 000 habitants (estimation 2010).
Décalage horaire
Leticia est située à GMT+5
Histoire de Leticia
La ville de Leticia a été fondée le 25 avril 1867. Elle est alors nommée San Antonio, et constitue un port sur le fleuve. Elle est finalement nommée Leticia le 15 décembre 1867.
Elle est devenue un port douanier en 1900, et a été annexée au territoire colombien en 1929. Elle a été conquise par les troupes péruviennes en 1932, pendant la guerre entre la Colombie et le Pérou.
Finalement, la Société des Nations a négocié avec succès sa réintégration dans la Colombie en 1933.
Géographie
Leticia est une ville colombienne de 5968 km située dans le sud du département d'Amazonas, à la frontière sud du pays. Elle est limitrophe du Brésil et du Pérou et se situe à 95 m au-dessus du niveau de la mer.
Plus d'informations : Leticia Wikipedia
Leticia Frequently ASKED Questions
What is the best time of the year to visit Leticia?
The best time to visit Leticia is between June and October when the weather is relatively mild and the rain is less frequent. This period offers the perfect setting for both city explorations and jungle adventures.
How to get to Leticia Colombia ? Are there direct flights?
You can get to Leticia either by air or by boat. Alfredo Vásquez Cobo International Airport in Leticia is well-connected with major Colombian cities like Bogota. Flights usually take about two hours. Alternatively, you can take a multi-day boat trip along the Amazon River for a more scenic journey.
Is Leticia safe for tourists?
Leticia is generally considered safe for tourists. However, it's always a good idea to take basic safety precautions, such as sticking to well-lit areas at night and being mindful of your belongings.
What kind of food can I expect in Leticia?
Leticia offers a variety of culinary experiences, ranging from local Amazonian dishes like pirarucu (a type of fish) to international cuisine. Street food options like tacacho (mashed plantains and pork) are also readily available for quick bites.
Can I explore the Amazon Jungle while staying in Leticia?
Absolutely! Leticia serves as a gateway to the Amazon Jungle. You can opt for short day trips to places like Monkey Island or go for multi-day tours for a more immersive jungle experience. Local tour operators offer various packages to suit different interests and timeframes.
Ressources complémentaires
Recommended Books and Films: Prep for Your Trip
For those who like to do their homework, books like "One River" by Wade Davis offer a deep dive into the Amazon's history and culture. And for a more visual experience, documentaries like <a href="/fr/"https://www.imdb.com/title/tt0382765/"/">"The Great Dance: A Hunter's Story" are a must-watch.
Useful Apps: Your Digital Toolkit for Leticia
From language translation apps to currency converters, your smartphone can be your best travel companion. Don't forget to download offline maps. You'll thank yourself later!
Conclusion
So there you have it, folks! Your complete guide to making the most of your time in Leticia. From exploring the city to diving deep into the Amazon, there's something here for everyone.