Machu Picchu, the ancient city perched high amidst the Andean peaks, is more than just a tourist destination—it's a journey back in time, a testament to the prowess of the Inca civilization. But how do you make the most of such a grand adventure? Strap in, fellow traveler, as we unveil the secrets to a memorable trip to this iconic World Heritage Site.
Introduction to Machu Picchu
Nestled high in the Andes, Machu Picchu stands as a testament to the Inca Empire's grandeur. But what makes it so enchanting to the modern traveler?
The Lost City of the Incas: A Brief History
Built in the 15th century, Machu Picchu was both a royal estate and a religious site. The marvel of its construction, using massive stones that fit together without mortar, still leaves archaeologists in awe. But why was it built? Some theories suggest it was a ceremonial site, an astronomical observatory, or even a private estate for the emperor Pachacuti. Did you know that it remained hidden from the outside world until its discovery by Hiram Bingham in 1911? Learn more about its fascinating history here.
Why Machu Picchu Continues to Captivate Travelers
Have you ever wondered why some places tug at the heartstrings of almost every traveler? The mystique of the ruins, the panoramic vistas, and the deep connection to an ancient civilization make Machu Picchu an unforgettable experience. In 2019 alone, over 1.5 million visitors stepped into this ancient realm to bask in its glory. It's not just a place; it's a feeling.
How to Get to Machu Picchu ?
Whether you're an adrenaline junkie or someone who loves a scenic train ride, the journey to Machu Picchu is as rewarding as the destination itself.
Landing in Cusco: The Gateway to Machu Picchu
Start your adventure in Cusco, the ancient Inca capital. With its cobblestone streets and colonial architecture, Cusco offers a perfect blend of Inca and Spanish influences. But did you know that Cusco is located at an altitude of 3,399 meters? Spend a day or two acclimatizing here. While doing so, don't miss the Qoricancha, the ancient sun temple. Ready for the next leg of your journey? Check out more things to do in Cusco here.
Getting to Machu Picchu by Train: A Scenic Journey
Machu Picchu, the majestic Inca citadel nestled in the Andes Mountains, is accessible by one of the most scenic train routes in the world. Traveling by train to this UNESCO World Heritage Site is not just a means to reach your destination; it's a journey that offers breathtaking views and a glimpse into the rich Peruvian culture.
1. Departure Points:
Cusco: Most travelers begin their journey from Cusco. Trains depart from Poroy Station, about 20 minutes from the city center, or Ollantaytambo Station, located in the Sacred Valley.
Ollantaytambo: Alternatively, you can start your train journey from Ollantaytambo, which offers more frequent services.
2. Train Operators:
PeruRail: Offers various service classes, including Expedition (economy), Vistadome (panoramic windows), and the luxurious Hiram Bingham.
Inca Rail: Provides options like the Voyager (standard service) and the First Class (premium service) with onboard dining.
3. Booking Tickets:
Tickets can be purchased online through the operators' websites or at ticket offices in Cusco and Ollantaytambo. Early booking is advised, especially during peak season.
4. Arrival at Aguas Calientes:
The train journey ends at Aguas Calientes, the gateway to Machu Picchu. From here, frequent buses or a strenuous hike will take you up to the ruins.
5. Travel Tips:
Schedule: Check the latest schedules on the train operators' websites as timings may vary.
Luggage: Restrictions on luggage size and weight may apply. It's advisable to pack only what you'll need for the day.
Scenery: Sit back and enjoy the unfolding landscape of lush valleys, glacial rivers, and ancient Incan ruins along the way.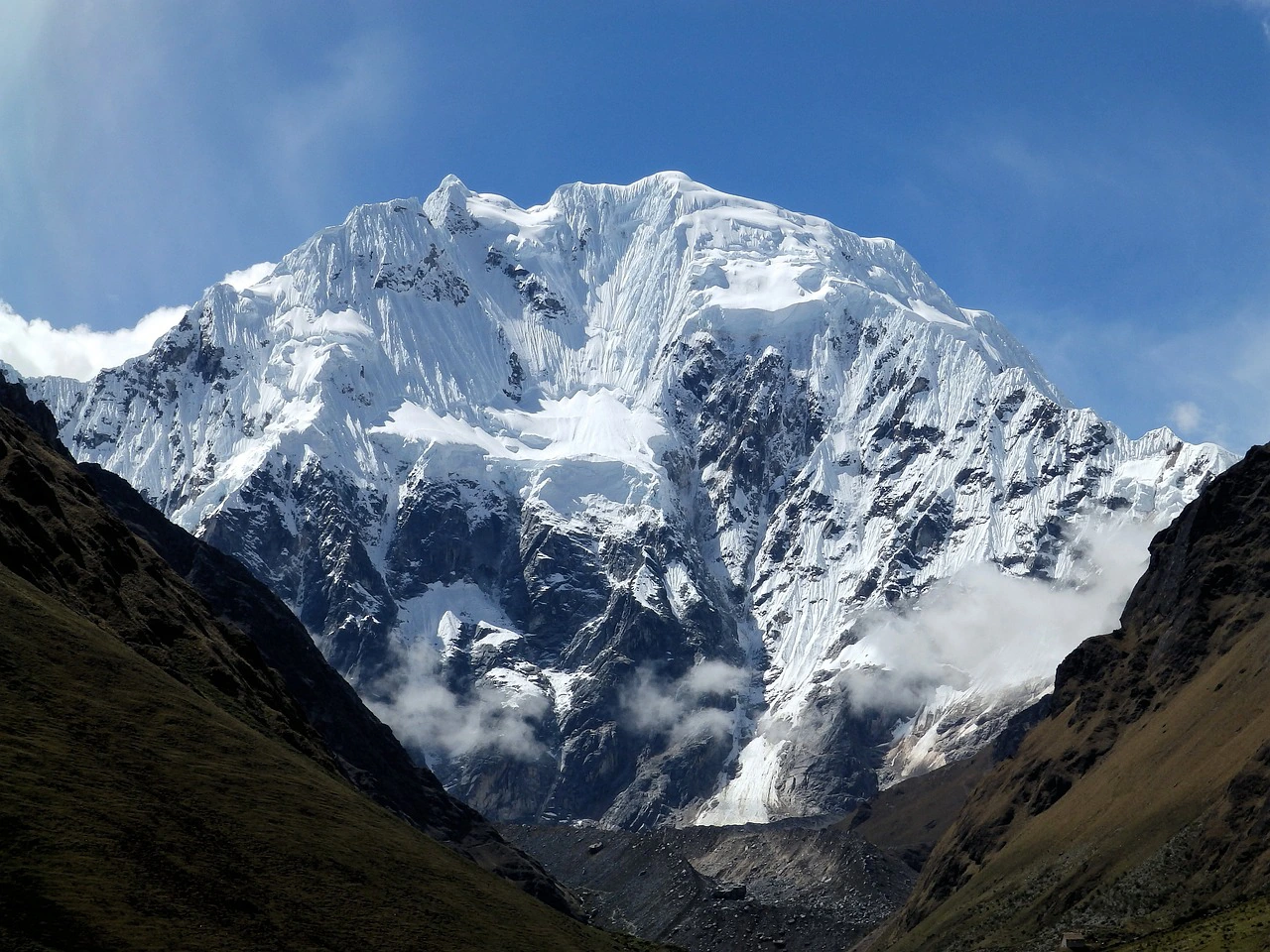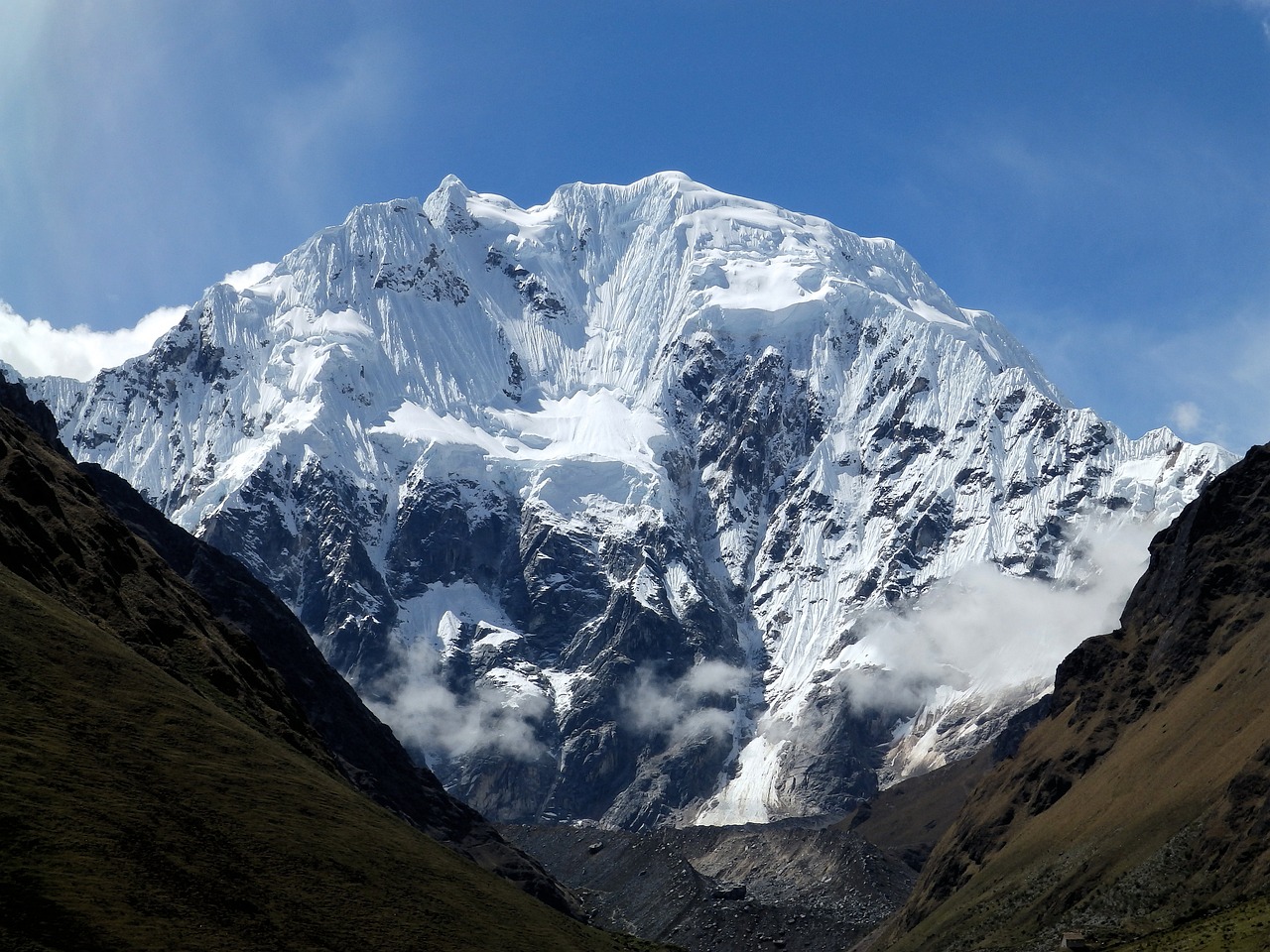 Hiking Options to get to Machu Picchu
Machu Picchu isn't just a destination; it's a journey. For those with an adventurous spirit, the trekking routes to this iconic citadel offer experiences as unforgettable as the site itself. Here's a look at the primary trekking options:
1. Inca Trail:
Durée : 4 days, 3 nights
Distance : Approximately 26 miles
Difficulty: Moderate to Challenging
Highlights: Explore Inca ruins, cloud forest, and stunning mountain scenery. This famous trek culminates at the Sun Gate, offering a majestic view of Machu Picchu.
Permits: Required and limited, so booking well in advance is advised.
2. Salkantay Trek:
Durée : 5 days, 4 nights
Distance : Approximately 46 miles
Difficulty: Challenging
Highlights: Traverse diverse landscapes from the snow-capped Salkantay Mountain to subtropical forests. A less crowded option that offers striking views.
Permits: Not required for the main route.
3. Lares Trek:
Durée : 4 days, 3 nights
Distance : Approximately 21 miles
Difficulty: Modéré
Highlights: Experience authentic Andean culture by passing through local communities. Enjoy natural hot springs and beautiful lagoons.
Permits: Not required.
4. Choquequirao Trek:
Durée : 8-9 days (including Machu Picchu)
Distance : Approximately 40 miles to Choquequirao alone
Difficulty: Very Challenging
Highlights: Visit the lesser-known but equally stunning Inca site of Choquequirao before continuing to Machu Picchu. This extended trek is for serious adventurers.
Permits: Not required for the main route.
5. Inca Jungle Trek:
Durée : 4 days, 3 nights
Distance : Varies (Combination of biking, hiking, and rafting)
Difficulty: Modéré
Highlights: A multi-sport adventure with biking down mountains, rafting rivers, and trekking through the jungle to reach Machu Picchu.
Permits: Not required.
Tips for Trekkers:
Choose Wisely: Select a trek that fits your fitness level, interests, and time frame.
Book with a Reputable Company: Especially important for treks requiring permits.
Pack Light and Right: Weather can be unpredictable, so pack layers, rain gear, and essential trekking equipment.
Consider Altitude: Acclimatizing in Cusco or another high-altitude area is essential to minimize the risk of altitude sickness.
Trekking to Machu Picchu is more than just a hike; it's an opportunity to immerse yourself in the breathtaking landscapes and rich culture of the Peruvian Andes. Whether you seek a traditional Inca path or an adrenaline-packed adventure, the trails leading to Machu Picchu promise a journey of a lifetime.
Staying Overnight in Aguas Calientes: The Perfect Prelude to Machu Picchu
If you're planning a visit to the enchanting ruins of Machu Picchu, and especially if your entrance ticket is for the early morning, an overnight stay in Aguas Calientes is an excellent option to consider. Here's why spending the night in this quaint town can enhance your experience:
1. Ease and Convenience:
Arriving in Aguas Calientes the day before your visit removes the stress of catching an early morning train from Cusco and navigating tight travel connections. It offers a buffer against unexpected travel delays, ensuring that you arrive at Machu Picchu right on time.
2. A Relaxed Exploration:
By staying overnight, you'll be well-rested for your exploration of Machu Picchu, allowing you to immerse yourself fully in the beauty and history of the site without feeling rushed.
3. Discover Aguas Calientes:
The town itself, known for its hot springs and vibrant markets, is worth exploring. An overnight stay gives you the chance to enjoy local cuisine, shop for unique souvenirs, and maybe even soak in the famous thermal baths.
4. Maximize Your Visit
Being already in Aguas Calientes allows you to catch one of the first buses up to Machu Picchu. You can take advantage of the cooler, quieter morning hours to wander the ancient pathways and capture stunning photographs.
5. Flexible Travel Plans
Staying the night opens up flexibility in your return journey to Cusco, whether you choose to return later on the day of your visit or the following day. It helps you tailor your trip to your preferences and pace.
6. Accommodation for All Budgets:
Aguas Calientes offers a range of accommodation options to suit various tastes and budgets. Advance booking is recommended, especially during peak travel seasons.
In conclusion, an overnight stay in Aguas Calientes is more than just a practical choice; it's a way to enrich your journey to Machu Picchu. Whether you're a solo adventurer or traveling with companions, the relaxed pace, local exploration, and assurance of a smooth visit to the Inca citadel make this option well worth considering.
Best Time to Visit Machu PIcchu
Weather can make or break your Machu Picchu experience. So, when's the best time to go?
The High Season: Sun-Kissed Ruins and Bustling Trails
May to September is the dry season, offering clear skies and a bustling atmosphere. It's the peak tourist season, so expect larger crowds. Ever dreamt of seeing Machu Picchu bathed in sunlight? This might be your best bet.
The Low Season: Misty Mornings and Fewer Tourists
If you're looking to avoid the crowds and don't mind a bit of rain, consider visiting between October and April. The mist adds a mystical aura to the ruins. Plus, there's something magical about having this wonder almost to yourself.
Special Events and Festivals: Syncing Your Visit
Did you know that every June, Cusco comes alive with the vibrant Inti Raymi festival, celebrating the Inca sun god? It might be worth syncing your visit with local events to get a deeper cultural experience.
Planning Your Trip: Handy Tips and Tricks
Proper planning can elevate your Machu Picchu experience from good to unforgettable. So, where to start?
Book in Advance !
Considering its popularity, it's no surprise that daily visitor numbers to Machu Picchu are limited. Booking your tickets well in advance is crucial, especially if you're visiting during the high season. I personally recommend to book 3 to 6 month in advance. Remember, only 500 permits are issued daily for the Inca Trail. Don't miss out!
Travel Packages or Traveling solo ?
Should you book a travel package or plan the trip yourself? Packages can be convenient, especially for first-timers. But if you're an experienced traveler, a DIY approach might offer more flexibility. Which one suits your travel style?
Staying Connected: SIM Cards, WiFi Spots, and More
In today's digital age, staying connected is often a priority. Major Peruvian carriers like Claro et Movistar offer tourist SIM cards. And while Aguas Calientes has a plethora of WiFi spots, remember, Machu Picchu is a place to disconnect and immerse yourself in history.
Making the Most of Your Machu Picchu Visit
With limited time and so much to see, how do you ensure you don't miss out on the best parts?
Navigating the Ancient Ruins: Key Spots to Explore
From the Room of the Three Windows to the Intihuatana Stone, Machu Picchu is filled with wonders. Don't forget to explore the lesser-known nooks and crannies—sometimes, they offer the most intimate glimpses into Inca life.
Guided Tours: Delving Deeper into Incan Secrets
While it's possible to explore on your own, hiring a guide can offer deeper insights into the site's history and architecture. Ever wondered what the real purpose of the Temple of the Sun was? A guide might have the answers.
Packing Essentials: What to Bring and What to Skip
Good hiking shoes, rain gear, and a camera are must-haves. But leave the drones and tripods at home—they're not allowed. And with limited food options on site, packing a light snack might be a good idea. Ready to pack?
Staying Overnight: From Luxury to Budget
After a day of exploration, you'll need a comfy place to rest. Whether you're on a shoestring budget or looking for luxury, there's something for everyone.
The Charm of Aguas Calientes: Best Places to Rest Your Head
This quaint town at the base of Machu Picchu offers a range of accommodations. From cozy hostels to luxury hotels with thermal baths, take your pick. Looking for recommendations? Here are the top-rated hotels in Aguas Calientes.
Camping Under the Stars: A Unique Machu Picchu Experience
If you're hiking the Inca Trail, you'll be camping under the Andean sky. Imagine drifting off to sleep with the silhouette of the mountains against a starry backdrop. Magical, isn't it?
Decadence at Its Best: Luxury Hotels with Breathtaking Views
For those looking to splurge, there are luxury hotels right at the entrance to Machu Picchu. Wake up to the sunrise over the ruins and enjoy gourmet meals with a view. Tempting?
Culinary Delights: Savoring Peruvian Cuisine
Your Machu Picchu adventure isn't complete without indulging in the rich flavors of Peruvian cuisine.
Must-Try Dishes in the Machu Picchu Region
De ceviche, a tangy seafood dish, to lomo saltado, a hearty beef stir-fry, Peruvian cuisine is a treat for the taste buds. And don't get us started on cuy (guinea pig)! Dare to try?
Local Eateries: From Street Food to Fine Dining
Aguas Calientes offers a plethora of dining options. Whether you're grabbing a quick bite from a street vendor or dining in style at a restaurant, your taste buds are in for a treat. Craving a recommendation? Here's a list of must-visit eateries.
A Sip of Culture: Traditional Drinks to Quench Your Thirst
Have you ever tried chicha morada, a sweet drink made from purple corn? Or how about pisco sour, Peru's national cocktail? Cheers to new experiences!
Beyond the Ruins: Other Attractions Near Machu PIcchu
While the ruins are the main draw, the region around Machu Picchu has plenty more to offer.
The Sun Gate: A Hike with a View
The hike to the Sun Gate offers panoramic views of the ruins and the surrounding valleys. It's a bit of a climb, but the vistas? Totally worth it. Don't forget your camera!
Aguas Calientes' Hot Springs: Soak Away Your Fatigue
After a day of trekking, what better way to relax than in a natural hot spring? Aguas Calientes, which translates to 'hot waters', is named after these thermal baths. Ready for a soak?
The Mandor Gardens: Nature's Beauty at Its Best
A short hike from Aguas Calientes, the Mandor Gardens offer a tranquil escape. With orchids, butterflies, and waterfalls, it's a nature lover's paradise.
Preserving the Magic: Responsible Tourism
As visitors, it's our responsibility to ensure that Machu Picchu remains pristine for future generations.
Respecting the Ruins: Dos and Don'ts for Visitors
Stay on marked paths, avoid touching the ancient stones, and definitely no graffiti. Remember, it's a privilege to witness history in such an intimate manner.
Environmental Awareness: Leave No Trace Principles
Pack out all your trash, minimize campfire impact, and be considerate of other visitors. Together, we can ensure Machu Picchu remains untouched.
Supporting Local Communities: Shop Local and Give Back
When buying souvenirs, consider supporting local artisans. Not only do you get a unique keepsake, but you also contribute to the local economy.
The History of Machu Picchu: A Comprehensive Guide
Machu Picchu, a marvel of ancient Inca civilization, continues to captivate travelers from around the globe. Let's explore the rich history and architectural ingenuity of this UNESCO World Heritage Site.
1. Origin and Purpose:
Built in the mid-15th century under the rule of Inca emperor Pachacuti, Machu Picchu likely served as a royal estate or a sacred religious retreat. The name translates to "Old Peak" in Quechua, the language of the Incas.
2. Architectural Excellence:
As you wander through Machu Picchu, take note of the dry-stone construction. The stones fit so perfectly without the use of mortar that even today, a piece of paper can't be slipped between them. This precision showcases the Incas' masterful building techniques.
3. Sacred and Ceremonial Sites:
The Temple of the Sun: This round tower is aligned to catch the first rays of the sun at the winter solstice, reflecting the Inca's worship of Inti, the sun god.
The Room of the Three Windows: Representing the Inca belief in the three stages of existence: the underworld, earthly world, and heavens.
The Intihuatana Stone: A ritual stone used as an astronomical clock or calendar, believed to connect the earth and sky.
4. Agricultural Innovation:
The terraced fields are not merely aesthetic; they were functional, displaying the Inca's understanding of agriculture, soil erosion, and microclimates. Each terrace has its tale of sustenance and survival.
5. Discovery in the Modern World:
Hidden from the world until 1911, Machu Picchu was brought to international attention by American historian Hiram Bingham. Since then, it has become one of the most recognized archaeological sites in the world.
6. UNESCO Recognition and Preservation:
Declared a UNESCO World Heritage Site in 1983, Machu Picchu is recognized for its cultural and historical significance. Preservation efforts continue to ensure that future generations can experience this magnificent site.
7. Connection with Pachamama (Mother Earth):
The Incas held profound respect for nature, and Machu Picchu embodies their harmonious relationship with the land. As you walk through the site, you may feel this enduring connection to the earth.
Conclusion
Machu Picchu's blend of natural beauty and human ingenuity creates an awe-inspiring experience. Whether you are drawn to its historical richness, architectural mastery, or spiritual resonance, this ancient citadel invites exploration and reflection.
Machu Picchu FAQ
u003cstrongu003eWhat is Machu Picchu and why is it famous?u003c/strongu003e
Machu Picchu is a 15th-century Inca citadel located in the Andes Mountains of Peru. It's famous for its archaeological significance, well-preserved architecture, and breathtaking panoramic views. Often referred to as the u0022Lost City of the Incas,u0022 Machu Picchu is a UNESCO World Heritage Site and one of the New Seven Wonders of the World.
u003cstrongu003eHow do I get to Machu Picchu?u003c/strongu003e
The most common way to reach Machu Picchu is by taking a train from Cusco to Aguas Calientes, the town at the base of the mountain. From Aguas Calientes, you can take a bus or hike up to the ruins. Several guided tours are also available, providing transportation, accommodation, and expert insights into the site.
When is the best time to visit Machu Picchu?
The dry season from May to September is often considered the best time to visit Machu Picchu, as there is less rain and clearer skies. However, this period is also the busiest, so booking in advance is advised. The wet season, from October to April, can be beautiful but is prone to heavier rain.
What should I bring with me to Machu Picchu?
Proper preparation is essential for a visit to Machu Picchu. Pack comfortable hiking shoes, sun protection (sunglasses, sunscreen, hat), a reusable water bottle, rain gear, and a camera. Remember, the weather can change rapidly, so dressing in layers is advised.
u003cstrongu003eAre there restrictions or guidelines to follow while visiting Machu Picchu?u003c/strongu003e
Yes, visitors to Machu Picchu must adhere to specific guidelines to preserve the site. This includes staying on marked paths, not climbing on the ancient structures, refraining from feeding local animals, and avoiding the use of walking sticks with metal tips. It's recommended to always follow the instructions of your guide or local authorities to ensure a respectful and enjoyable experience
Wrapping It Up: Making Memories Last
Your Machu Picchu adventure is bound to be a highlight of your travels. But how do you keep the memories fresh?
Capturing the Perfect Shot: Photography Tips
Early mornings offer the best light. And remember, sometimes the best shots are unplanned. So, keep that camera handy and let the magic unfold.
Souvenirs and Keepsakes: Bringing a Piece of Machu Picchu Home
From hand-woven textiles to intricate silver jewelry, there's no shortage of souvenirs to remind you of your journey. What will you take home?
Reflecting on the Journey: The Impact of Machu Picchu on the Soul
Machu Picchu is more than just a tourist spot—it's a place of introspection, of connection with a bygone era. As you leave, take a moment to reflect. How has this journey changed you?
With these tips and insights, your Machu Picchu adventure is set to be nothing short of spectacular. Here's to new horizons, timeless memories, and the magic of discovery. Safe travels and happy exploring!