Santa Cruz Trek
Regarded as one of the most breathtaking trails within the White Mountain Range due to its unparalleled beauty and ease of access. Journey through mesmerizing landscapes, including the towering Nevado Huascarán – the highest peak in Peru. Marvel at the sights of Huandoy, Yanapaccha, Pisco, Chacraraju, and Chopicalqui. Gaze upon the Alpamayo, hailed as one of the world's most picturesque mountains, and the iconic Artesonraju, known as the "Paramount Mountain", along with Rinrihirca, Taulliraju, and stunning lagoons.
From 900 USD
4 jours / 3 nuits
Niveau de marche : Difficile
Jour 1 : Huaraz-Yungay-Llanganuco Lagoons-Portachuelo (4,768 M.), Vaquería-Paria (3,810 M.) Jour 2 : Paria-Punta Unión-Taullipampa (4,750 M.– 4,250 M.) Jour 3 : Taullipampa – Alpamayo Viewpoint – Arhuaycocha - Jatuncocha, Llamacorral (4,250 M.– 3760M.) Jour 4 : Llamacorral-Cashapampa-Huaraz (3,760 M. – 2,970 M.)
---
Thématiques
Aventure et sport

Nature et faune

Photographie
---
Points forts
Panoramic views of Cordillera Blanca

Discover Peruvian wildlife

Trekking through unique landscapes
---
---
Dépôt minimum
15 %

---

Options de paiement

Carte de crédit (frais de +2,5%)

Paypal (+2.9% de frais)

Virement bancaire (sans frais)

JOUR 1 - Date non disponible

Huaraz-Yungay-Llanganuco Lagoons-Portachuelo (4,768 M.), Vaquería-Paria (3,810 M.)

We embark on a private transport from Huaraz at 6 am, journeying through charming villages such as Tarica, Anta, Carhuaz, and Yungay. Entering the Huascarán National Park, we'll be enchanted by the Llanganuco Valley, pausing to revel in the beauty of the Chinancocha and Orcuncocha lagoons. We then ascend to the Portachuelo Pass (4,760 m) for a panoramic view of majestic peaks like Nevado Huascarán, Huandoy, Pisco, Chacraraju, Chopicalqui, and Contrayerbas. From there, we descend to Vaquería where our expedition equipment awaits. Our trek kicks off through quaint settlements of Colcabamba and Huaripampa, culminating in a relaxed 4-5 hour hike to our first campsite at Paria.

JOUR 2 - Date non disponible

Paria-Punta Unión-Taullipampa (4,750 M.– 4,250 M.)

Awakening to a camp breakfast, we begin our ascent to the highest point of our hike, Punta Unión at 4,750m, over approximately 5 hours. Along the way, we'll be treated to wild flora, high-altitude animals, and birds. This ancient trail, historically used for trade, offers panoramic views of the Santa Cruz Valley to the west and Huaripampa Valley to the east. Majestic peaks such as Santa Cruz, Taulliraju, Rinrihircas, Artesonraju, and Paria unfold before us. A scenic lunch beside the Taullicocha lagoon is followed by a 2-hour descent to our next campsite, Taullipampa.

JOUR 3 - Date non disponible

Taullipampa – Alpamayo Viewpoint – Arhuaycocha - Jatuncocha, Llamacorral (4,250 M.– 3760M.)

Post-breakfast, we venture to the Alpamayo viewpoint before moving towards Alpamayo's base camp. After capturing memories with photographs, we'll visit the Arhuaycocha lagoon at 4,420 m, offering some of the Cordillera Blanca's most spellbinding vistas. Marvel at the panoramic views of mountains like Rinrihirca, Jancarurish, Alpamayo, Quitaraju, Artesonraju, Caraz, Aguja Garcilaso, and Paria. We'll then retrace our steps to the Alpamayo viewpoint, descend through the Santa Cruz Valley, and lunch beside the Jatuncocha lagoon with a view of Taulliraju. This lagoon is home to Andean ducks and Huachuas. Our day concludes with a hike to our final campsite at Llamacorral.

JOUR 4 - Date non disponible

Llamacorral-Cashapampa-Huaraz (3,760 M. – 2,970 M.)

On our final day within the Huascarán National Park, we trek towards the village of Cashapampa, a 3-hour journey flanked by the river and lush greenery. Upon arrival, our private transport awaits to whisk us back to Huaraz, wrapping up our adventure over the next 2-3 hours.

Aucune information n'est disponible pour l'instant.
Visites guidées
A PARTIR DE 1200USD
Trek 6D de l'Alpamayo
A PARTIR DE 60USD
Visite de la ville de Cusco
A PARTIR DE 120USD
Merveilles de la vallée du Sud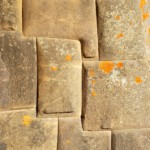 A PARTIR DE 150USD
Exploration de la vallée sacrée
A PARTIR DE 100USD
Excursion d'une journée au lac Humantay
Consultez nos avis
Paiement sécurisé
Conditions de ventes
Les conditions de vente peuvent varier en fonction de la nature de votre voyage et de la proximité de votre date de départ. Veuillez consulter nos conditions ici pour plus d'informations.
Partager
N'hésitez pas à le partager avec vos amis ou votre famille
Comment cela fonctionne-t-il ?
RÉSERVEZ VOTRE VOYAGE EN 4 ÉTAPES SIMPLES
Parler à un expert
Dites-nous quel type de voyage vous souhaitez, notre spécialiste local répondra à toutes vos questions.
Affinez votre voyage
Vous souhaitez ajouter un service ou personnaliser une activité ? Rendons ce voyage unique !
Réservez votre voyage en toute sécurité
Payez un acompte pour garantir votre place. Vous pouvez payer par carte, Apple Pay, Google Pay ou virement bancaire.
Confirmation du voyage
Nous nous occupons de toutes les réservations et nous vous fournissons toutes les informations et tous les documents.
Concepteur de voyages offrant des séjours uniques à des voyageurs exigeants à la recherche d'expériences authentiques dans le monde entier.
Contact
Du lundi au vendredi de 8h à 18h
71-75 Shelton Street, Londres, Royaume-Uni