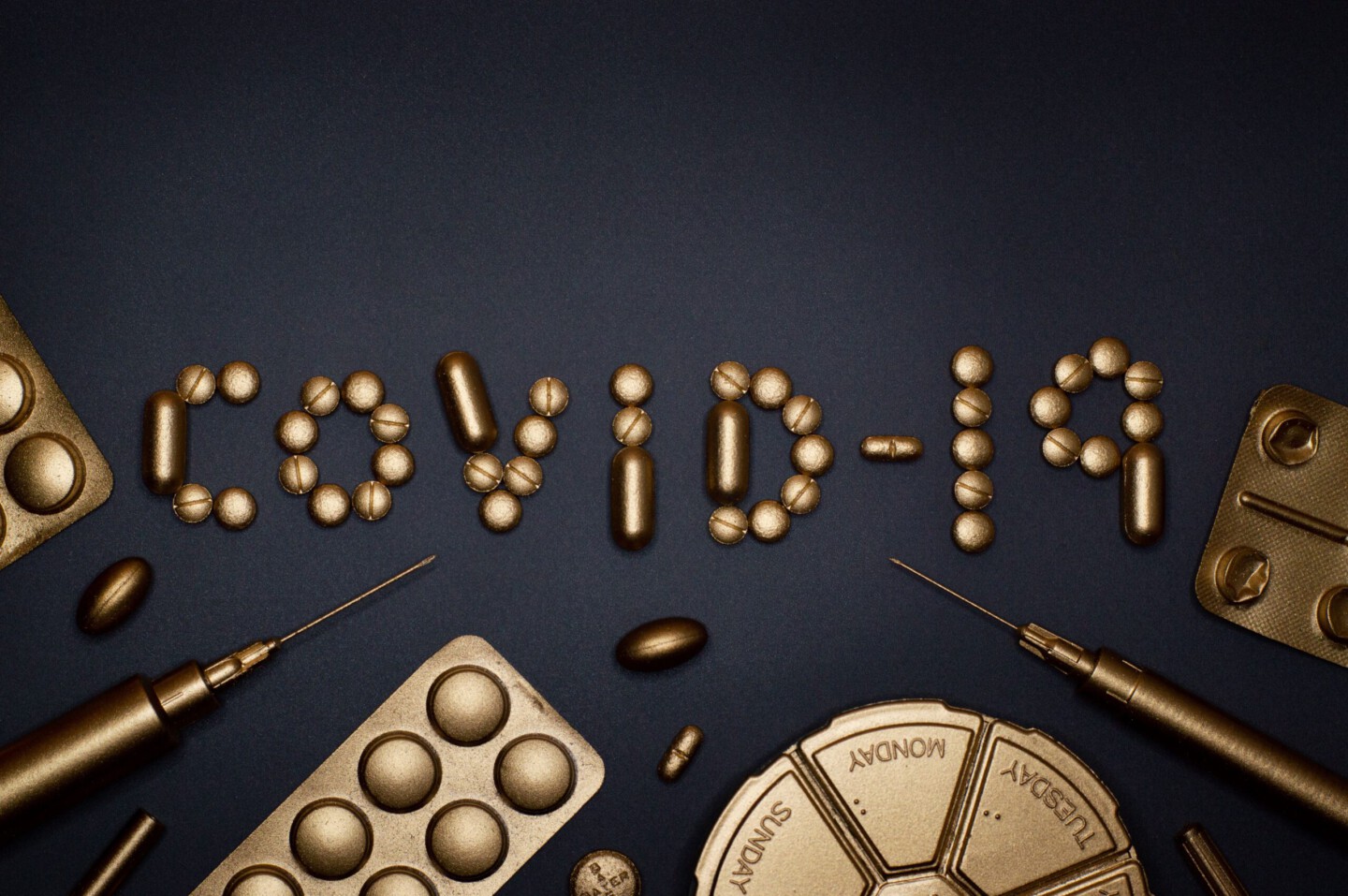 Vaccinations required for travel to Panama
If you are thinking of traveling to Panama and you are thinking of visiting areas like San Blas or Darien, one thing you should not forget is the vaccinations you will need to get.
We always make the required visit to the International Vaccination Center one month before traveling.
And it is in this centre (there are in all the provinces of Spain) where we are told, and vaccinated against the different diseases that can be contracted depending on the destination we are going to.
If your destination is Panama, there are several vaccinations that are recommended.
At this point, I have to say that everyone is free to get vaccinated or not.
We always do, since we think that prevention is better than cure.
I also have to say, that what is exposed here are the recommended vaccinations, and that to get vaccinated, you will need to go to a medical center.
Vaccination booklet
This is the booklet that we all have since we were children and that indicates the vaccines that have been given to us throughout our lives.
It is very important to have this information and take it to the International Vaccination Center in case there are any vaccination reminders to be given.
If you are a regular traveler, you will know that some vaccines need to be retaken after two or three years.
With the booklet you will have all this information updated.
Yellow Fever
The only vaccine that is mandatory is the yellow fever vaccine, but only if you arrive in Panama from a country where this disease is considered endemic.
Anyway if you are going to visit the following areas of Panama, you should also get it; Panama Canal, Colon Province, Darien Province, Guna Yala (we visit this area, San Blas Islands, a paradise.) or Balboa Islands.
This vaccine must be given at least ten times before your trip to the country.
Since this is the time that is considered necessary to make our organism immune to this disease.
It should not be given to children under one year of age.
And it is obligatory to take with you the certificate where it is indicated that you are vaccinated against yellow fever.
Recommended vaccinations
In addition to the yellow fever vaccine, you should be vaccinated for the triple virus, hepatitis A and B, and tetanus-diphtheria.
It is also recommended to be vaccinated against malaria if you are going to travel to the borders with Costa Rica and Colombia.
Another vaccine that is recommended is typhoid fever, especially if you are traveling in more rural areas.
In any case, when you go to the International Vaccination Center, depending on the route you are going to take, they will tell you which vaccines you need to get.
As for the Zika virus, it is recommended that pregnant women avoid, especially the area of the San Blas islands.
Mosquitoes
In tropical countries, mosquitoes often carry diseases such as Dengue or Malaria.
In the case of Panama there is no epidemic of either disease.
But you do have to be careful with mosquitoes.
Carry an extra strong repellent against mosquitoes.
If you can, bring your own mosquito net, it takes up almost nothing and it's cheap too.
Although in many lodgings in Panama there are mosquito nets, in others not, and the bites are very annoying, I tell you this from experience.
The mosquitoes are most active at dusk and dawn.
So I recommend you wear long pants and long sleeves.
Finally, it never hurts to bring your own basic first aid kit, you can check out this link, where we tell you which is the basic first aid kit we usually carry on our trips.
Vaccinations
For your trip to Panama you will have to make a visit to the nearest International Vaccination Center.
There you will have to tell them what your travel plan is in Panama, since you will have to get some vaccines if you don't have them yet.
I'll tell you in advance which are the vaccines you must have up to date;
Yellow fever, mandatory if you travel to San Blas, Bocas del Toro or Darien.
It was precisely for this trip that we had our first and only vaccination, since you only have to get it once in your life.
Keep in mind that for it to "activate" it needs about ten days, so calculate well before your trip.
You will be given a yellow fever vaccination certificate that you must take with you to Panama.
Other vaccines you will need are;
Tetanus/Diphtheria.
Hepatitis A and B.
Triple virus, measles, mumps and rubella
And these would be the additional vaccines that the International Vaccination Center would most likely tell you about;
Typhoid fever (usually Vivotif's pills).
Malaria, there is no vaccine, but there are drugs that do the function of prophylaxis, such as Malarone.
In Panama, the risk of malaria is found in the province of Guna Yala and Darien.
The best way to avoid any risk is to avoid being bitten by mosquitoes, although it is not easy, it is not impossible.
You should take certain precautions to avoid being bitten as much as possible.
Mosquito activity increases at sunrise and sunset.
During the rest of the day, they are almost inactive.
So try to wear long sleeves and long pants during those times of day.
Always put repellent on any exposed skin (neck, hands, ankles and feet) during these hours.
There are repellents with a permethrin base, which do not damage clothes, like Halle.
You can put this directly on your clothes, it is an extra prevention.
At night, always sleep with a mosquito net.
You can read an article we have written about the vaccinations needed to travel to Panama.
Be sure to read this article, where we explain the basics you should put in your first aid kit.
Never forget that prevention is better than cure.
Vaccinations needed for travel to Panama
One thing you should keep in mind when traveling to Panama is vaccinations, since depending on the area(s) of the country you want to visit you will have to get some shots.
If you are going to travel to the province of Guna Yala to enjoy the San Blas archipelago, the Panama Canal, the province of Darien or the province of Colon, you must get the yellow fever vaccine.
travel to Panama
Vaccinations for travel to Panama
It was our turn to get that vaccine, since it was one of the few we needed to administer.
Other vaccines recommended for travel to Panama are hepatitis A and B, triple virus, tetanus-diphtheria, typhoid.
And if you are also going to be near the borders of Colombia and Costa Rica, the malaria vaccine is recommended.
In any case, before your trip, at least two months in advance, make a visit to the International Vaccination Center.
Please note that you must have the yellow fever vaccine at least ten days before your trip.
And of course, take the card with you that indicates that you have been given it, it is yellow too.
We tell you in more detail in this link, what are the recommended vaccines for traveling to Panama
Other
Panamanian authorities offer travel insurance in case of a medical emergency during the first 30 days of your stay in the country with coverage of up to $20,000 for accidental death, hospitalization and medical expenses for injuries.
To make use of this insurance you must present your passport and entry stamp at the health center.
Don't forget to notify your credit institution and/or bank account executive that you will be traveling to Panama, so that they can inform you of the procedures in case of theft or loss, or problems you might face when withdrawing money with your cards abroad.
For more advice by subject and/or type of traveler, visit the recommendations section of this guide.
Safety and Welfare
Emergencies in Panama (National Police): 104
Ambulance: 911
Firemen: 103
No specific vaccinations are required for the entry of tourists.
However, it is recommended that you check in advance with the health authority (http://www.minsa.gob.pa/) for updated official information.
Tourists are not entitled to free medical care; you must have travel insurance or medical expense insurance with coverage abroad before leaving Mexico.
Always carry your insurance identification card and emergency phone numbers with you.
Yellow Fever
The World Health Organization launched an initiative against Yellow Fever in January 2016 to prevent its spread.
The Yellow Fever virus is transmitted by the bite of infected mosquitoes.
Initial symptoms include fever, chills, headache, back pain, general body aches, nausea and vomiting, fatigue and weakness.
In severe cases, the person may develop high fever, jaundice (yellowing of the skin and whites of the eyes), bleeding, and eventually shock and multiorgan failure.
Recommendations
Vaccination is recommended for all persons older than 9 months who live in or plan to travel to countries where yellow fever is present.
Wear clothing that protects exposed areas of the body such as arms and legs and use repellent.
People who should not be vaccinated are
children under 9 months (or children 6-9 months during epidemics, where the risk of disease is greater than the risk of adverse effects from the vaccine);
pregnant women, except during outbreaks of yellow fever, when the risk of infection is high
persons with severe allergy to egg proteins, and
people with severe thymic disorders or immunodeficiencies due to symptomatic infection by HIV/AIDS or other causes.
Travelers, particularly from Africa or Latin America, should have a certificate of vaccination against Yellow Fever.
The International Health Regulations stipulate that medical reasons for not administering the vaccine must be certified by the competent authorities.
In an emergency, what number should I dial?
The phone number you should have in mind is 911, which allows you to contact the fire department, police and medical services.
The great thing about 911 is that it covers the entire nation, which is not bad at a time when domestic tourism is constantly growing
VACCINE, HEALTH & SAFETY IN PANAMA
1/ Vaccines and treatments recommended for travel to Panama
No vaccination is administratively required for travellers from Europe to Panama
However, the following are recommended:
Tetanus
Polio
Diphtheria
Typhoid
Hepatitis A recommended
Malaria: the regions at risk are limited to the Darien area (border with Colombia)
Beware anti-malaria drugs are often more harmful in their side effects than the prevention they are supposed to bring
Only your doctor can advise you on whether or not to plan anti-malaria treatment.
2/ Food
During your trip to Panama, there is no real health problem. Water is drinkable in most cities
For rural areas, prefer bottled water.
3/ Safety
Panama has no major safety problems
However, as in all large cities, it is necessary to remain vigilant and watch one's affairs.
However, be careful in the town of Colon on the Caribbean coast, where it is not advisable to walk around.
Here are a few instructions to follow: Never entrust your official documents to anyone and always carry a photocopy of your passport and driver's license.
Do not display any external signs of wealth (watches, jewellery etc).
Do not leave your personal belongings unattended or give them to strangers.
Panama Travel Insurance
Wherever you go it is very important to carry travel insurance, and to travel to Panama you should also take out travel insurance that suits your needs.
We always travel with IATI travel insurance.
We tell you the different options for travel insurance with IATI in this link, Travel Insurance to Panama.
Travel insurance Panama
I always say, prevention is better than cure, and travel insurance with the little money it costs with respect to travel is worth taking out, because if you have any mishaps, you are covered.
And Panama is not exactly cheap if you have to go to a hospital, a bill can be really high, and end up with your savings.
I wouldn't risk it.
For a few years now, we have always taken out travel insurance with IATI, the truth is that we have not had any reason to complain, so we continue to recommend it.
If you hire it through this link, you will get a 5% discount.
You can take a look at the following link where we explain in more detail how to hire the best travel insurance to Panama.