Classic Huayhuash Trek in 10 Days
Classic Huayhuash Trek in 10 Days
Explore one of the world's most stunning treks, the Cordillera Huayhuash in Peru. Journey through a breathtaking panorama encompassing three of Peru's regions: Ancash, Huánuco, and Lima. The views are nothing short of spectacular!
Maximum Altitude: Paso Cuyoc at 5,000 meters
Difficulty: Easy to Moderate
Duration: 10 days / 9 nights
Best Season: April – October
Location: Cordillera Huayhuash
Distance: 118 km
Huaraz
Charming town in the heart of the Cordillera Blanca
Huayhuash
Scenic mountain range for trekking and mountaineering
Jahuacocha
Scenic mountain lake in the Cordillera Huayhuash
---
Country
---
Thematics
---
Group Size
---
Included
---
Not Included
---
Minimum Deposit
---
Payment Options
Your Tour Guide
Emerson
I have been a lover of nature and adventure sports for many years. After years of expeditions such as trekking and mountaineering in Peru, I became an experienced professional. I improved my skills and became certified as a mountain guide, by the International Union of Mountain Guide Associations (UIAGM), and the Association of Mountain Guides of Peru (AGMP). Let me share some of my most challenging and memorable expeditions.
DAY 1
Huaraz to Llamac (3,300 m)
Begin the adventure with breakfast at your hotel. At 8:00 am, set out by private transportation heading south from Huaraz. Traverse picturesque towns like Recuay, Ticapampa, Catac, and Conococha at 4,100m. Continue to Chiquian (3,400m) for a short stop before descending and later ascending to Llamac. The journey offers captivating views of eastern mountains like Ninashanca, Jirichanca, Yerupaja, and more. Overnight stay in Llamac at 3,300m.
Read More
DAY 2
Llamac to Cuartelhuain (4,300 m)
After breakfast in Llamac, start hiking by 8:00 am. Ascend for 4 to 5 hours to Cuartelhuain campsite, passing through the quaint village of Pocpa. Enjoy the serene ambiance at Pallca mine. The day offers a gentle trek, ideal for acclimatization. From the campsite, catch a glimpse of Mount Ninashanca to the south.
Read More
DAY 3
Cuartelhuain to Mitucocha via Paso Cacanan (4,700 m)
Post breakfast, embark on a hike from Cuartelhuain, ascending to Paso Cacanan at 4,700m. Relish the beautiful vistas en route. After the pass, descend to the Mitucocha campsite, where the stunning peaks of Ninashanca, Jarishinca, and Rondoy await. Spend the night at 4,200m.
Read More
DAY 4
Mitucocha to Carhuacocha via Paso Carhuac (4,500 m)
Start your day with a hearty breakfast. Ascend to Paso Carhuac at 4,500m, rewarding you with mesmerizing views of snow-capped peaks like Jirishanca, Yerupaja, Siula, and Carnicero. Descend to the Carhuacocha campsite and rest for the night at 4,250m.
Read More
DAY 5
Carhuacocha to Huayhuash via Paso Siula (4,850 m)
Kick off the day with breakfast, followed by a walk along Carhuacocha Lake. Visit three renowned lagoons – Gangrajanca, Siula, and Quesillococha. Ascend to the Siula viewpoint, offering panoramic views of lagoons and mountains. Continue the ascent to Paso Siula at 4,850m, then descend to the Huayhuash campsite, resting at 4,300m.
Read More
DAY 6
Huayhuash to Viconga via Paso Portachuelo (4,700 m)
After breakfast, start the trek and reach Paso Portachuelo at 4,700m. Marvel at the splendid views of Trapecio, Cuyoc, and other mountains. Descend to the Viconga campsite and, after lunch, relax in the Viconga hot springs. Overnight at 4,100m.
Read More
DAY 7
Viconga to Huanacpatay via Paso Cuyoc (5,000 m)
Post breakfast, ascend to Paso Cuyoc, the highest point of the trek at 5,000m. Enjoy vistas of stunning peaks such as Puscanturpa, Cuyoc, and Pumarinri. Later, descend to Elefante, ascend to the San Antonio viewpoint, and finally rest at the Huanacpatay campsite (4,250m).
Read More
DAY 8
Huanacpatay to Huatiac (4,400 m) via Huayllapa
Begin the day with a descent to the village of Huayllapa, a place rich in culture and traditions. After visiting the village, ascend to Huatiac, enjoying beautiful views of the Diablo mountain. Spend the night at 4,400m.
Read More
DAY 9
Huatiac to Jahuacocha via Paso Yaucha (4,800 m)
Post breakfast, ascend to Paso Tapush (4,750m) and then to Paso Yaucha (4,800m), capturing splendid views of mountains like Jirishanca, Ninashanca, and Yerupaja. Descend to the Jahuacocha campsite and relax at 4,100m.
Read More
DAY 10
Jahuacocha to Huaraz via Llamac
After the final breakfast of the trek, hike for an hour before ascending to Paso Pampallamac (4,300m). From there, enjoy the views of peaks such as Yerupaja, Ninashanca, Siula, and Diablo Mudo. Descend to the village of Llamac, where a private transportation awaits to take you back to Huaraz.
Read More
About the Country
Peru, a country in South America, is famed for its rich history, diverse landscapes, and vibrant culture. Nestled between the Pacific Ocean and the Andes Mountains, it is home to ancient ruins, colonial architecture, and a blend of cultural traditions.
Reasons to Go
1. Explore rich history and culture of the Incas at Machu Picchu.
2. Witness the biodiversity of the Amazon Rainforest.
3. Savour the culinary delights of Peruvian cuisine.
4. Experience the vibrant local festivals and traditions.
5. Adventure activities in the Andes Mountains and Pacific Ocean.
Country Facts
– Official Name: Republic of Peru
– Location: Western South America
– Time zone: Peru Standard Time (PET)
– Capital: Lima
– Population: Approximately 33 million
– Official Language: Spanish
– Government: Presidential Republic
– Economy: Based on extraction of raw materials and on agriculture, manufacturing, and services.
Regions at a Glance
Peru is divided into three main geographical regions: the arid coastal plains, the mountainous Andean region, and the dense Amazon rainforest. Each region offers a unique blend of cultural and natural attractions.
Tourist Attractions
Key landmarks include Machu Picchu, an ancient Inca city atop the Andes; the Nazca Lines, large geoglyphs in the Nazca Desert; and the historic city of Cusco. The Amazon Rainforest and Lake Titicaca are also significant natural attractions.
Money Matters
The official currency is the Peruvian Sol. Credit cards are widely accepted in cities and tourist areas. ATMs are readily available. Exchange currency at banks or official exchange offices for the best rates.
Packing List
Pack light, versatile clothing that can be layered. Bring sturdy footwear for hiking. Consider packing a hat and sunscreen for protection from the sun. It's also advisable to bring a reusable water bottle and purification tablets.
Culture
Peruvian culture is a blend of indigenous and Spanish influences, with rich traditions in music, dance, and cuisine. Festivals like Inti Raymi and Carnival are vibrant displays of this cultural heritage.
Accommodation
Accommodation options range from luxury hotels to budget hostels. Prices vary widely depending on the location and the level of luxury. Always check the safety of the area before booking.
Visa Requirements
Travelers must carry a valid passport. A visa is not required for stays up to 90 days for many countries, including the US, Canada, UK, and Australia. No specific vaccinations are mandatory but several are recommended. Visit the official embassy website for up-to-date information.
Emergency Contact Numbers
Emergency numbers in Peru are 105 for the police, 117 for ambulance services, and 116 for fire services.
Cultural Etiquette
Respect local customs and traditions. Many places, especially religious and historic sites, require modest dress. Drug laws are strict, and penalties for drug offenses are severe. Public displays of affection are generally accepted but should be modest.
Electricity, Plugs, and Voltage
Peru uses type A and C plugs. The standard voltage is 220 V. Travelers from countries using 110 V may need a voltage converter.
Climate
Peru has a varied climate, from the hot and humid Amazon rainforest to the cool Andes Mountains. Dress in layers and bring rain protection if visiting the rainforest or during the rainy season.
Public Transportation
Public transportation includes buses, minibuses, and taxis. Taxis do not have meters, so negotiate the fare in advance. Driving can be challenging due to heavy traffic and different road conditions.
Language Spoken
The official language is Spanish. Basic English is spoken in tourist areas and major cities. In remote regions, Spanish predominates.
Sustainability Tips
Respect the environment by minimizing waste, conserving water, and staying on designated paths when hiking. Support local communities by purchasing local crafts and eating at local restaurants.
Useful Apps & Websites
Useful apps include Google Maps for navigation, TripAdvisor for restaurant and hotel reviews, and Duolingo for learning Spanish.
Peru is a diverse country with something for every traveler. Whether you're drawn to historical sites, vibrant culture, or natural beauty, you'll find it in Peru. Remember to respect local customs, keep safety in mind, and embrace the opportunity to learn about this unique country.
GET STARTED
Simply enter your details in the enquiry form to start personalising your experience or if you have any questions about booking this tour.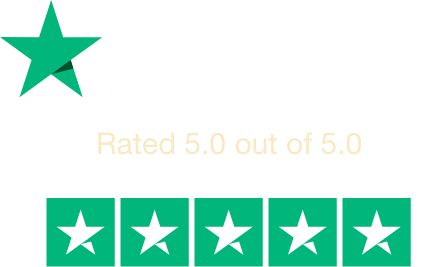 Secure Payment

Related Tours
FROM $1200 USD
Alpamayo Mountain 6 Days
FROM $900 USD
Santa Cruz Trek