Horseback Riding Tour in Viñales Cuba
Horseback Riding Tour in Viñales Cuba
Embark on a thrilling horseback riding adventure through the picturesque landscapes of Viñales. Discover tobacco fields, limestone mountains, and traditional Cuban culture.
Valle de Viñales
Scenic valley with traditional farms
---
Country
---
Thematics
---
Group Size
---
Included
---
Not Included
---
Payment Options
Your Tour Guide
Andres
DAY 1
Arrival and Orientation
Morning: Start the day with a scenic horseback ride through the beautiful countryside of Viñales, Cuba. Explore the lush tobacco fields, stunning limestone mogotes, and picturesque valleys while riding on well-trained horses. Enjoy the refreshing breeze and the breathtaking views as you immerse yourself in the natural beauty of the region.After a delightful lunch at a local farm, continue your horseback adventure by visiting the iconic Mural de la Prehistoria. This colossal mural painted on a mogote depicts the evolution of life on Earth and is a must-see attraction in Viñales. Ride through the surrounding trails and take in the impressive artwork while learning about its history and significance from your knowledgeable guide. As the day winds down, make your way to a traditional tobacco farm to witness the art of cigar rolling. Discover the intricate process of creating Cuban cigars, from the cultivation and drying of tobacco leaves to the skilled hands of the torcedores (cigar rollers). Learn about the importance of tobacco in Cuban culture and savor the distinct aroma of freshly rolled cigars. End the day with a leisurely ride back to your accommodation, filled with memories of an unforgettable horseback riding tour in Viñales.
Read More
DAY 2
Horseback Riding to Tobacco Farms
DAY 3
Exploring Viñales Valley
About the Country
Cuba, the largest Caribbean island, is known for its cultural richness, breathtaking beaches, and vibrant nightlife. Its capital, Havana, enchants with its vintage charm, manifested in classic cars and colonial architecture.
Reasons to Go
1. Experience rich cultural heritage
2. Explore beautiful beaches
3. Enjoy vibrant music and dance
4. Witness well-preserved colonial architecture
5. Experience unique Cuban cuisine.
Country Facts
Official Name: Republic of Cuba
Location: Caribbean
Time Zone: Cuba Standard Time (GMT-4)
Capital: Havana
Population: Approx. 11.2 million
Official Language: Spanish
Government: Socialist Republic
Economy: Centralized planning, state enterprise system
Regions at a Glance
The major regions in Cuba include Havana, its bustling capital filled with vintage charm, Santiago de Cuba with its rich musical tradition, the verdant valley of Viñales, and Varadero known for its picturesque beaches.
Tourist Attractions
Havana's old town, UNESCO World Heritage Site
The pristine beaches of Varadero
The tobacco fields and limestone hills of Viñales Valley
Trinidad, a beautifully preserved Spanish colonial town
Money Matters
Cuban Peso (CUP) for locals and Convertible Peso (CUC) for tourists. Major credit cards (except those tied to US banks) are accepted in larger cities, though cash is king in rural areas.
Packing List
Lightweight, breathable clothing. Comfortable footwear for city walking. Hat, sunglasses and sunscreen for sun protection. Waterproof gear for rainy season.
Culture
Cuba's rich culture is influenced by its indigenous, African, and Spanish roots. It is known for its music (particularly salsa), cigars, rum, and baseball.
Accommodation
Options range from budget "casas particulares" (private homes) to luxury resorts. Safety is generally good, but solo female travelers should take usual precautions.
Visa Requirements
Passport valid for six months after your departure. Tourist Card (visa) which can be purchased from Cuban embassies or authorized airlines. Visit the Cuban Foreign Affairs Ministry website for more information.
Emergency Contact Numbers
Emergency: 106
Ambulance: 104
Fire: 105
Police: 106
Cultural Etiquette
Cuban laws are strict, particularly with respect to drug offenses. It's essential to respect local customs, especially not photographing military or police installations or personnel.
Electricity, Plugs, and Voltage
110V, American-style flat two-pin plugs. An adapter is needed for other plug types.
Climate
Tropical climate year-round with a rainy season from May to October. Lightweight, breathable clothing recommended. Raincoat or umbrella useful in rainy season.
Public Transportation
Public transportation includes buses and trains, but they're often crowded and unreliable. Private taxis and car hire are available but can be expensive.
Language Spoken
Primary language: Spanish
English is understood in tourist areas, less so in rural areas.
Sustainability Tips
Avoid littering, respect local customs and cultures, support local businesses. Avoid supporting businesses linked to human rights violations.
Useful Apps & Websites
Google Maps for navigation
XE for currency conversion
Duolingo for learning Spanish phrases
Cuba, with its unique charm and rich culture, promises an unforgettable travel experience. Remember to respect local customs, enjoy the local cuisine and music, and above all, take the time to interact with the warm and welcoming Cuban people.
GET STARTED
Simply enter your details in the enquiry form to start personalising your experience or if you have any questions about booking this tour.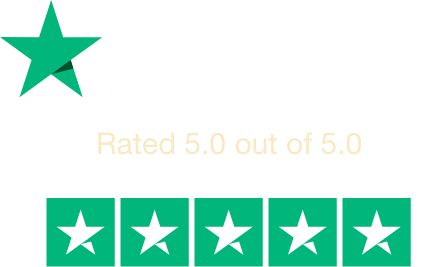 Secure Payment

Related Tours
FROM $15 USD
Sunrise Tour with Organic Farm Visit in Viñales