Izabal Lake Tour & Livingston
Izabal Lake Tour & Livingston
Embark on a scenic tour of Izabal Lake and experience the vibrant culture of Livingston. Cruise along the picturesque lake, visit the colorful town, and immerse yourself in the unique Garifuna heritage.
Río Dulce
Scenic river surrounded by lush forests and limestone cliffs
Livingston
Garifuna community with Caribbean vibes
Castillo San Felipe de Lara
Historic lakeside fortress
---
Country
---
Thematics
---
Group Size
---
Included
---
Not Included
---
Payment Options
DAY 1
Lake Cruise
Embark on a captivating full-day adventure to Izabal Lake and Livingston, immersing yourself in the stunning beauty of Guatemala's natural landscapes and the vibrant Garifuna culture. ou'll travel to Izabal Lake, a picturesque freshwater lake surrounded by lush rainforests. Hop aboard a boat and cruise along the tranquil waters, taking in breathtaking views of the surrounding scenery and spotting local wildlife. Explore the lake's enchanting cays and islands, and learn about the region's rich ecological diversity from your knowledgeable guide. After the boat tour, continue your journey to Livingston, a charming coastal town known for its unique blend of Afro-Caribbean and Mayan cultures. Immerse yourself in the lively atmosphere as you stroll through the vibrant streets, filled with colorful houses and bustling markets. Indulge in the flavors of Garifuna cuisine, known for its delicious seafood dishes, and engage with the friendly locals to gain insight into their traditions and way of life. This tour offers a perfect combination of natural beauty, cultural immersion, and culinary delights, leaving you with unforgettable memories of Izabal Lake and Livingston.
Read More
DAY 2
Livingston Exploration
About the Country
Guatemala is located in Central America, known for its rich Mayan heritage, colonial architecture, and stunning natural beauty including volcanic landscapes, rainforests, and diverse wildlife. It's a paradise for adventurers and culture enthusiasts.
Reasons to Go
Explore ancient Mayan ruins in Tikal.
Enjoy vibrant city life in the colonial city of Antigua.
Adventure through the stunning landscapes of Lake Atitlan and Semuc Champey.
Discover traditional Mayan culture in colorful indigenous markets.
Experience wildlife in natural reserves like Biotopo Monterrico-Hawaii.
Country Facts
Official Name: Republic of Guatemala
Location: Central America, bordered by Mexico to the north and west, Belize and the Caribbean to the northeast, Honduras to the east, El Salvador to the southeast and the Pacific Ocean to the south.
Time zone: Central Standard Time
Capital: Guatemala City
Population: Approximately 18 million
Official Language: Spanish
Government: Unitary presidential republic
Economy: Agriculture, remittances, manufacturing, and services sector form the backbone.
Regions at a Glance
Guatemala is divided into various regions each with its unique charm. The Central Highlands houses Guatemala City, the capital and the heart of the country. The Peten region is famous for the ancient Mayan city of Tikal. The Western Highlands is known for its indigenous cultures, landscapes, and colorful markets.
Tourist Attractions
Tikal National Park, a UNESCO World Heritage Site
Colonial city of Antigua, a UNESCO World Heritage Site
Lake Atitlán surrounded by volcanoes and indigenous Mayan villages
Colorful Chichicastenango Market
Semuc Champey's natural limestone bridge and turquoise pools
Money Matters
Currency: Guatemalan Quetzal (GTQ). ATMs are widely available in cities but may not be reliable in remote areas. Credit cards are generally accepted in cities and tourist areas.
Packing List
Lightweight, breathable clothing and sturdy shoes for hiking.
Sun protection: hat, sunglasses, sunscreen.
Bring or buy a reusable water bottle to reduce plastic waste.
Culture
Guatemalan culture is a blend of its Mayan heritage and Spanish colonial influence, seen in everything from its architectural styles to its traditional clothing and food. Indigenous markets and festivals provide colorful showcases of Guatemalan culture.
Accommodation
Hotels range from budget hostels to luxury resorts.
Costs vary significantly by region and season.
Safety: Use reputable booking platforms, consider reviews, especially for solo female travelers.
Visa Requirements
Travelers will need a valid passport. Visa requirements vary depending on the country of origin, check Guatemala's Ministry of Foreign Affairs for more information. Vaccination against Yellow Fever required if arriving from a risk area.
Emergency Contact Numbers
Police: 110
Medical Assistance: 120
Firefighters: 122
Cultural Etiquette
Respect local customs and traditions, especially in indigenous communities. Drug laws are strict and punishments severe. It's illegal to take antiquities out of the country.
Electricity, Plugs, and Voltage
Type A and B outlets, 120V. Travelers from countries with different standards will need a plug adapter and possibly a voltage converter.
Climate
Guatemala has a tropical climate. Rainy season runs from May to October. Pack lightweight, breathable clothing, a good raincoat, and sturdy shoes.
Public Transportation
Buses are the main form of transportation. Taxis, ride-shares, and private drivers are available in cities. Rental cars are an option but be aware of potential road conditions.
Language Spoken
Primary language: Spanish. Basic English phrases known in tourist areas.
In remote regions, many indigenous languages are spoken, with little English.
Sustainability Tips
Respect local traditions and customs.
Stay on marked trails to protect natural areas.
Support local economy by purchasing local crafts and goods.
Useful Apps & Websites
Traveling in Guatemala offers a rich cultural experience combined with breathtaking natural beauty. For a safe and enjoyable trip, always respect local customs, be aware of your surroundings, and don't forget to explore beyond the typical tourist routes. Enjoy the diversity of experiences Guatemala offers and let the Land of Eternal Spring surprise you!
GET STARTED
Simply enter your details in the enquiry form to start personalising your experience or if you have any questions about booking this tour.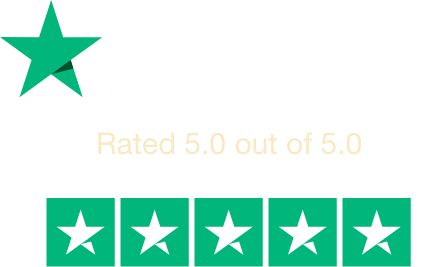 Secure Payment

Related Tours
FROM $100 USD
Humantay Lake 1 Day
FROM $1500 USD
6-Day Peruvian Expedition
FROM $75 USD
Hiking Tour in Lake Atitlán
FROM $150 USD
Acatenango Hike 2 days
FROM $60 USD
Cusco City Tour