Cuba Photography Tour
Your Cuba photo tour / traveling workshop begins and ends in Havana, spending a total of four nights in this unforgettable city. In addition to the iconic places, you'll get the opportunity to meet and photograph everyday Cubans in their homes; discover hidden places; and take advantage of Tristan's groundwork to show you some special street photography locations. He'll have a long list of photography surprises for you, don't worry about that. ?
From Havana we drive to beautiful, bucolic Viñales, the most highly prized tobacco region in the world. It's also a great place to experience the rural side of Cuban culture up close and personal. And for anyone who wants to try a Cuban cigar while photographing the harvest, please do so with our compliments!
After two nights in Viñales and a memory card change, we take the road to tropical Trinidad for three nights, via French colonial Cienfuegos. The popular and vibrant city, with its beautifully preserved Spanish buildings and horse carriages clippity-clopping along cobblestone streets, is also home to Cuba's most lively music scene.
Trinidad
Well-preserved Spanish colonial city
Havana's Old Town
Colonial heart of Havana
Vinãles
Scenic rural area
Cayo Jutías
Idyllic beach near Vinales
El Cubano National Park
Scenic national park near Trinidad
Havana
---
Country
---
Thematics
---
Group Size
---
Next Departures
---
Included
---
Not Included
---
Minimum Deposit
---
Payment Options
Your Tour Guide
Tristan Quevilly
Tristan has been to over 40 countries in his quest for the perfect adventure. He has biked all Guatemala, trekked alone across the Triglav in Slovenia, travelled through all the Amazon by boat. He also has worked and leaded tours in Senegal, Morroco, Croatia, Greece, Cuba, Colombia, Brazil and many more. Remote Expeditions is the fruit of his love for people and travel.
DAY 1
Bienvenidos a Cuba!
Welcome to Cuba ! Meeting at the airports lobby with Tristan your tour leader, and 30 minute drive to Havana Vieja Meet in the hotel lobby for a tour presentation that will be given by Tristan. He will cover the key points of the itinerary and give you some initial tips on how to make the most of the photo opportunities in Cuba. Tristan will offer street photography techniques including how to approach Cubans for street portraits. Then to the iconic boardwalk known as the Malecon Wall, always a great opportunity to interact with the Cuban people and take pictures.
Read More
DAY 2
Havana
Today we will soak up the unchanging atmosphere of Habana Vieja, passing by the cathedral square, Plaza Vieja, Calle Obispo. This will be an opportunity for us to meet Cubans and start making unforgettable portraits. Who says Cuba, says Mojitos: we will make an alte to quench our thirst at the famous Bodeguita del Medio. This afternoon, direction the south of Havana Vieja, where we will have the privilege to document a boxing training, national sport in Cuba, incubator of world champions We will continue our walk with a relaxing photo session, in the less frequented areas of old Havana After a refreshment break at the hotel, we leave to enjoy the golden hours near the iconic Capitol and Central Park.
Read More
DAY 3
Havana
On Sunday morning, Havana rests and its streets are quite quiet. We will take advantage of it to start this beautiful day with the central park and Paseo del Prado. Prepare your memory cards, there are photo opportunities everywhere! And to embellish our photos we bring 2 models with us to give a human scale to our photos. Stroll to the Chinese quarter, gateway to the lively area of Havana Centro for a street photo session. The human warmth is what characterizes the Cubans. We will visit a family in the old Havana district to discover the Cuban way of life. This afternoon, riding in an American car, we will discover the surroundings of Havana and pass by its most iconic places, including a stop at the Callejon de Hamel, to discover the roots of Cuba: the Rumba! Our route will include the Plaza de la Revolucion, the Malecon, the Christ of Havana for a beautiful panoramic photo of the city. The blue hour being a treat for the photographers, we will return in the center to pose our tripod
Read More
DAY 4
Havana to Viñales
New chapter in our journey, this morning we leave for the Viñales valley! Listed as a UNESCO World Heritage Site since 1999, the Viñales Valley has everything to please! It is among Cuba's most beautiful landscapes, traditional tobacco plantations, caves and mogotes make it a must-see on any trip to Cuba! We'll be soaking up the beauty of the valley from the very first moments on our discovery tour. Sites will include the Indian Cave, the prehistoric mural, and other photo opportunities along the way. Our journey will end with a sunset at the most beautiful viewpoint of Viñales and capture its majestic landscapes. The opportunity for us to perfect our landscape photography techniques.
Read More
DAY 5
Viñales
Put on your walking shoes, this morning we will discover the valley from the inside. Let's meet at first light to photograph the mogotes at sunrise before going down for a walk through the fields. We will be there at the time of the tobacco harvest, the occasion for us to make splendid environmental photographs. We'll pass by a little frequented farm and discover why Cuba produces the best cigars in the world. To refresh from the walk, head to the sea! Cayo Jutias is one of the most beautiful beaches in the area. We will spend the rest of the afternoon under the coconut trees. For the more sporty, another option will be proposed to you: horseback riding to explore the 3rd valley of Viñales (with supplement) Our journey will end with a sunset at the most beautiful viewpoint of Viñales and capture its majestic landscapes. The opportunity for us to perfect our landscape photography techniques.
Read More
DAY 6
Viñales – Cienfuegos – Trinidad
After the nature, the Colonial charm! Today we take the road to Trinidad. Classified as a Unesco World Heritage Site, it is no longer a secret that Trinidad is one of the best destinations in Cuba. Lunch break on the road. Short walk to discover the boulevard of Cienfuegos and its main square. Installation at the hotel. Then Tristan will take you on a discovery tour of the city, its small cobblestone streets, lined with colorful colonial houses, old American cars, horse-drawn carriages and panoramic views making Trinidad a real postcard!
Read More
DAY 7
Trinidad
Morning walk to capture beautiful scenes of life as the city wakes up. On the menu: photos of colonial architecture, life scenes, nice portraits and panoramas. We will tour the museums and palaces offering the most beautiful views of the city. To quench our thirst, a small detour to taste a local cocktail, which will undoubtedly increase our creativity! To understand the history of Trinidad since its foundation, we will also have to visit the Manaca Iznaga Tower. Lunch break on the road with a breathtaking view of the valley. Back at the end of the afternoon, a relaxing tour in the center of Trinidad until nightfall.
Read More
DAY 8
Trinidad
Located at the foot of the Sierra de Escambray, Trinidad is also famous for its parks & waterfalls. A 3.6 km hiking trail (Las Huellas de la Historia) will lead us to the Javira waterfall, where we will be able to practice long exposure photos before taking a short dip. On the way, we will be escorted by a beautiful bird, the Trogon, wearing the colors of the Cuban flag. We will dedicate the afternoon to street photography bringing out the timeless ambiance of Trinidad, portraits in natural light, and beautiful panoramic views of the city. Photo session with a horse drawn carriage to create unique photos at golden hour Last opportunity to take beautiful pictures in the blue hours. Our tripods will be on the lookout!
Read More
DAY 9
Trinidad – Havana
And yes, already the hour to leave Trinidad… but to find the magnificent Havana! Journey of about 5 hours This afternoon we will have VIP access to an Afro-Cuban ballet rehearsal with one of the best companies in town. Then free time to enjoy Havana as it prepares for Saturday night. Tonight, an aperitif on a terrace with one of the best views of the city, a perfect opportunity to review our best photos of the trip. followed by our farewell dinner in one of our favorite restaurants.
Read More
DAY 10
Havana
All good things must come to an end. Last morning free to soak up the "Cubanías" one last time. Tristan will offer you an optional session to review your beautiful photos, or a photo editing session. Once your bags are packed, transfer to the airport with only one desire: to return to this magical country!
Read More
About the Country
Cuba, the largest Caribbean island, is known for its cultural richness, breathtaking beaches, and vibrant nightlife. Its capital, Havana, enchants with its vintage charm, manifested in classic cars and colonial architecture.
Reasons to Go
1. Experience rich cultural heritage
2. Explore beautiful beaches
3. Enjoy vibrant music and dance
4. Witness well-preserved colonial architecture
5. Experience unique Cuban cuisine.
Country Facts
Official Name: Republic of Cuba
Location: Caribbean
Time Zone: Cuba Standard Time (GMT-4)
Capital: Havana
Population: Approx. 11.2 million
Official Language: Spanish
Government: Socialist Republic
Economy: Centralized planning, state enterprise system
Regions at a Glance
The major regions in Cuba include Havana, its bustling capital filled with vintage charm, Santiago de Cuba with its rich musical tradition, the verdant valley of Viñales, and Varadero known for its picturesque beaches.
Tourist Attractions
Havana's old town, UNESCO World Heritage Site
The pristine beaches of Varadero
The tobacco fields and limestone hills of Viñales Valley
Trinidad, a beautifully preserved Spanish colonial town
Money Matters
Cuban Peso (CUP) for locals and Convertible Peso (CUC) for tourists. Major credit cards (except those tied to US banks) are accepted in larger cities, though cash is king in rural areas.
Packing List
Lightweight, breathable clothing. Comfortable footwear for city walking. Hat, sunglasses and sunscreen for sun protection. Waterproof gear for rainy season.
Culture
Cuba's rich culture is influenced by its indigenous, African, and Spanish roots. It is known for its music (particularly salsa), cigars, rum, and baseball.
Accommodation
Options range from budget "casas particulares" (private homes) to luxury resorts. Safety is generally good, but solo female travelers should take usual precautions.
Visa Requirements
Passport valid for six months after your departure. Tourist Card (visa) which can be purchased from Cuban embassies or authorized airlines. Visit the Cuban Foreign Affairs Ministry website for more information.
Emergency Contact Numbers
Emergency: 106
Ambulance: 104
Fire: 105
Police: 106
Cultural Etiquette
Cuban laws are strict, particularly with respect to drug offenses. It's essential to respect local customs, especially not photographing military or police installations or personnel.
Electricity, Plugs, and Voltage
110V, American-style flat two-pin plugs. An adapter is needed for other plug types.
Climate
Tropical climate year-round with a rainy season from May to October. Lightweight, breathable clothing recommended. Raincoat or umbrella useful in rainy season.
Public Transportation
Public transportation includes buses and trains, but they're often crowded and unreliable. Private taxis and car hire are available but can be expensive.
Language Spoken
Primary language: Spanish
English is understood in tourist areas, less so in rural areas.
Sustainability Tips
Avoid littering, respect local customs and cultures, support local businesses. Avoid supporting businesses linked to human rights violations.
Useful Apps & Websites
Google Maps for navigation
XE for currency conversion
Duolingo for learning Spanish phrases
Cuba, with its unique charm and rich culture, promises an unforgettable travel experience. Remember to respect local customs, enjoy the local cuisine and music, and above all, take the time to interact with the warm and welcoming Cuban people.
GET STARTED
Simply enter your details in the enquiry form to start personalising your experience or if you have any questions about booking this tour.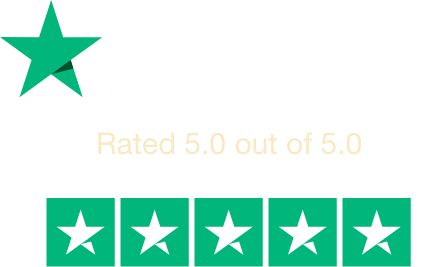 Secure Payment

Related Tours
FROM $30 USD
Trinidad Walking Tour
FROM $30 USD
Horseback Riding Tour in Viñales Cuba
FROM $15 USD
Sunrise Tour with Organic Farm Visit in Viñales