Places to visit in Cuba : Essentials
Cuba is the best vacation destination in the Caribbean. History, culture, great food, beautiful beaches, charming villages, amazing weather, fun nightlife, and island hopping. What more could you want?
All places are unique, wonderful, and worth visiting. But my favorites (especially for first timers) are Havana, Trinidad, Viñales, Santiago & Baracoa
If you can only go to one place then visit Havana or Santiago (they have the most to see and do). If you can only go to two then visit Havana & Trinidad (very easy to get between) or Santiago de Cuba & Baracoa (both have international airports making visiting from Canada easy).
Best Place to visit in Cuba for Couples and Honeymoon: Varadero, Guardalavaca
Best Place to visit in Cuba for Kids and Families: Varadero, Havana, Trinidad
Best Place to visit in Cuba for Nightlife: Havana, Varadero, Santiago
Best Place to visit in Cuba for Beaches: Varadero, Cayo Santa Maria, Cayo Levisa
Best place to visit in Cuba for Food: Baracoa
Best places to visit in Cuba for Hiking : Viñales, El Yunque, Topes de Collantes
Havana
Havana deserves one or two full days of sightseeing. But after that, get yourself to another city.
There are some great tours in Havana that should not be missed and most of the Best Hotels in Havana are centrally located and close to the main tourist sights.
From Old Havana, it's an easy 20-minute taxi ride to the bus station.
It is the city "with a thousand columns" classified as a UNESCO World Heritage Site.
Among the sites to be discovered:
Habana Vieja (Old Havana),
Catedral of San Cristóbal de La Habana,
Strolls by the sea the Malecón,
Castillo de la Real Fuerza,
Capitolio Nacional which resembles the Parisian Pantheon,
Paseo del Prado, avenue that separates Habana Vieja from Centro Habana,
Grand Theatre Alicia Alonso, home of the Cuban National Ballet,
Museum of the Revolution installed in the former presidential palace,
Plaza Vieja, its restaurants and art galleries…
Take a break in one of Ernest Hemingway's two favourite bars to taste one of their best cocktails: the Floridita, and the Bodeguita del Medio.
See also : Havana Cuba : Complete Travel Guide
Santiago de Cuba
Port city located at the end of a deep bay controlled by a narrow pass (200 m wide) between the Caribbean Sea and the mountains of the Sierra Maestra.
It is the second city of the country, capital of the Oriente, "cradle of the revolution".
It will delight lovers of colonial cities.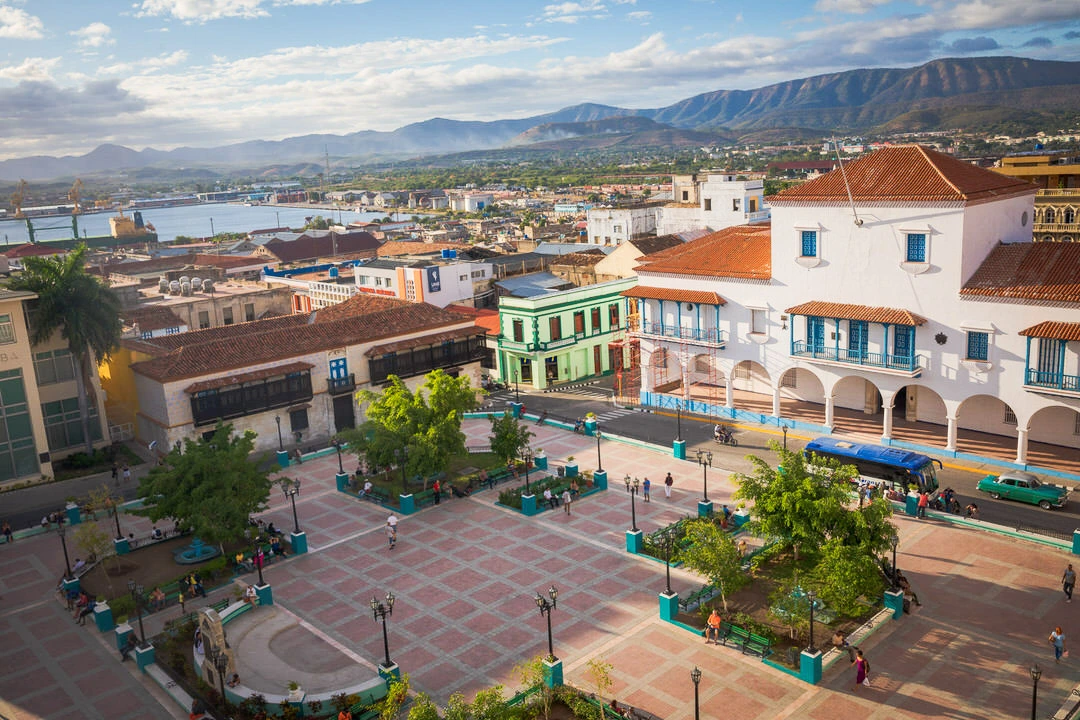 To see absolutely: the Céspedes park and the cathedral of Our Lady of Asunción.
Its lively character is present in its streets, where tradition and culture breathe, for example on Heredia street and in the Casa de la Trova.
See also : Santiago de Cuba Travel Guide
Trinidad
Trinidad is located on the southern coast of Cuba.
The city is famous for its historic center with colonial architecture, which has been a UNESCO World Heritage Site since 1988.
Strolling through the streets of this perfectly preserved small town is a real pleasure, with its colonial houses with pastel facades, traces of the glory years.
Take a short stroll around the Plaza Mayor and the Museo Romántico.
See also : Trinidad Travel Guide
Baracoa
This small, isolated town, located northeast of Guantánamo, lies in the heart of a sumptuous natural environment.
The city, founded in 1511 on the seafront, glows in the sunshine with its colonnaded houses, wooden houses and lively town centre.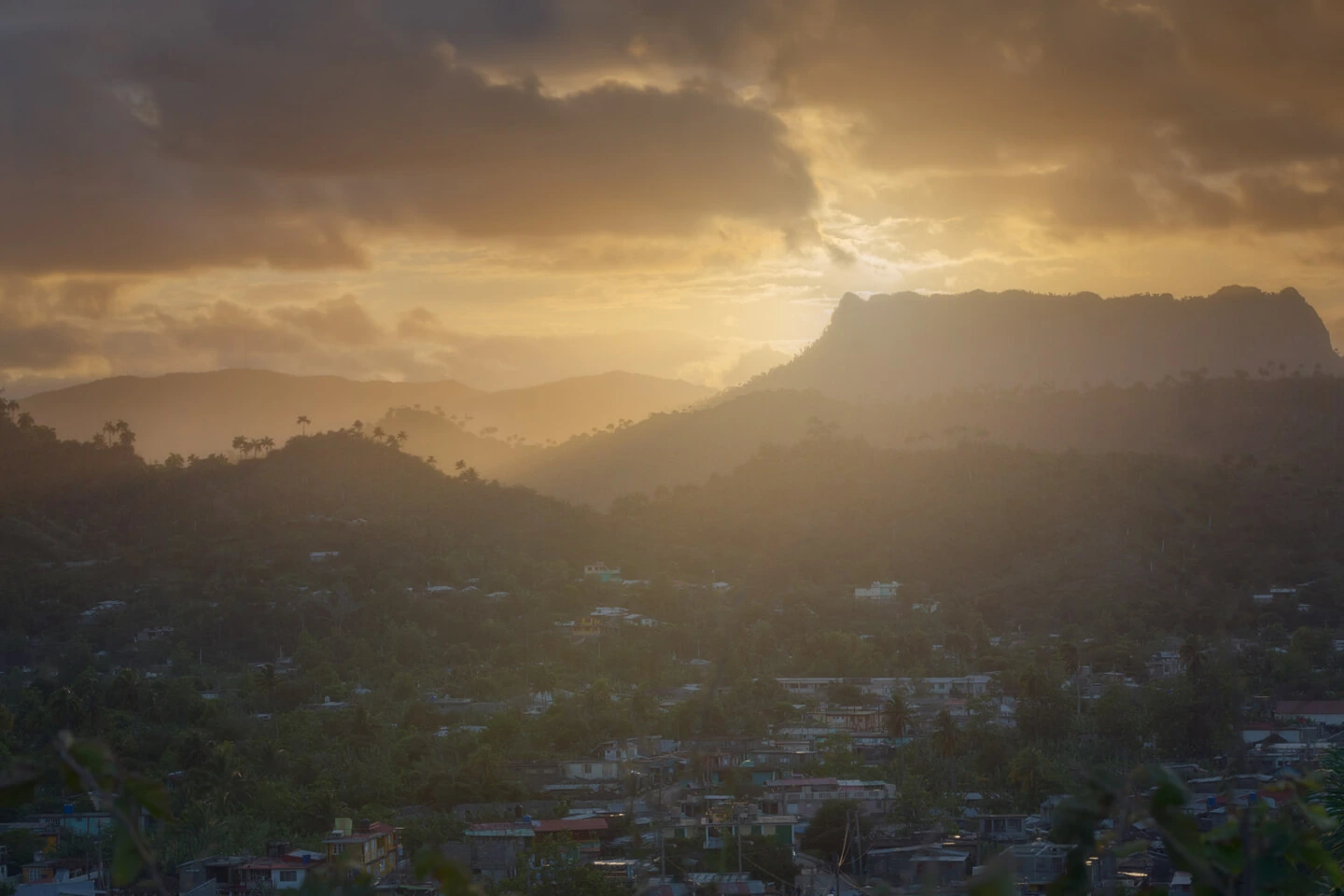 Discover the local culinary speciality with a spicy taste, the cucurucho, a coconut delicacy.
There are many beautiful walks to do in the surroundings of Baracoa, and many beautiful beaches.
See also : Baracoa Travel Guide
Santa Clara
In the center of the island, Santa Clara is about 280 km from Havana.
The city is a must for all Che worshippers, who will go to see the Plaza de la Revolución or the Armoured Train monument.
Cayo Levisa
It is an islet surrounded by translucent water, a dream beach in all its splendour.
Cayo Levisa has a single and magnificent wild beach.
This island of white sand is covered by mangroves.
You can rent there masks, pedal boats, canoes or catamarans to go quietly observe the fish on the coral reef.
See also : Cayo Levisa Travel Guide
Cayo Santa Maria
Cayos are small low islands made of sand and coral.
There are many cayos all around the island of Cuba and they all have a unique charm and are very often made up of mangrove swamps and dream beaches with fine sand of different colors.
These islands are generally linked by a "pedraplen" (strip of land that connects the cayo to the island of Cuba) are real invitations to laze in a postcard setting.
Here are the most interesting and important cayos for a small seaside stay.
See also : Cayo Santa Maria Travel Guide
Camaguey
The "city of churches", those of the Spanish immigrants, whose colonial centre is classified by Unesco.
Its alleys, as labyrinthine as those of a Moroccan medina, hide Catholic churches and triangular squares, and reveal the most unexpected artistic secrets everywhere.
It is also the city of the tinajones (terracotta jars) intended to collect: water, oil or grain.
These jars can reach up to 2 m in height and 3 or 4 m in circumference.
See also : Camaguey : Travel Guide
Cienfuegos
Located at the bottom of one of the most beautiful bays in the Caribbean Sea, 228 km southeast of Havana.
The historic centre, which received the honours of UNESCO in 2005, is well preserved.
This colonial city nicknamed the "Pearl of the South" of Cuba certainly has a charm all its own and its maritime atmosphere gives it a unique character.
Every year the Benny Moré International Music Festival takes place in September, an important date for Cuban culture.
Likewise, the Carnival of Cienfuegos is one of the most famous days in the cultural context of the region and the island.
Not to be missed in Cienfuegos: El Parque José Martí, the main square, but also a lot of monuments such as the theatre, the Ferrer Palace or the Palacio del Valle.
See also : Cienfuegos Travel Guide
Viñales Valley
Splendid landscape composed of orange trees, bougainvilleas, tobacco plants, small painted wooden houses called bohíos.
Everywhere you can see tobacco casas, where tobacco leaves are dried, sugar cane plantations and peasants at work in the fields.
The Viñales valley is especially famous for the mogotes, mountainous limestone mounds emerging from the plain that rise here and there in the middle of the fields.
The region was declared a UNESCO World Heritage Site in 1999.
See also : Viñales Travel Guide
Varadero
Varadero is located on the Hicacos Peninsula, 140 kilometers east of Havana.
It is a modern and gleaming seaside resort of Cuba, famous all over the world.
With more than 50 hotels on a peninsula with 20 km of beaches, Varadero is a special place on the island.
Lovers of natural spaces will be delighted by the splendid nature reserve of Punta Hicacos.
It is possible to visit several caves, including Cueva de Ambrosio and its pre-Columbian frescoes, a lagoon (Laguna de Mangon) and many desert beaches.
The peninsula is also a prime location for diving enthusiasts, as it has 23 dive sites.
See also : Varadero Travel Guide
Maria la Gorda
Maria la Gorda is located at the western end of the country.
It is a destination of choice for diving and snorkeling enthusiasts.
It is quite simply one of the most beautiful snorkeling sites in the world: people come here out of passion for the underwater world.
There is not really a village, only a few fishermen's huts and a hotel, the show being underwater!

The Peninsula of Guanahacabibes is a region classified UNESCO for its ecological reserve.
172 species of birds, 700 plants, 18 varieties of mammals, 35 reptiles, 19 amphibians, 86 butterflies and 16 orchids, not to mention sea turtles and 89 km of mangroves.
Sea turtles are visible at night from May to October.
Playa Larga
Playa Larga is located in the Bay of Pigs.
It is one of the two beaches where Cuban exiles from the United States landed in 1961, but it is above all a paradise for divers on the edge of the very diversified ecosystem of the "Cienaga de Zapata" reserve, made up of swamps and lagoons.
See also : Playa Larga Travel Guide
Cayo Saetia
Cayo Saetia is a small island of 42 km2 and a protected reserve located 123 km south of Holguin.
Cayo Saetia can resemble an African reserve: 19 species of exotic animals live on site including camels, zebras, buffaloes, ostriches, antelopes, rheas and deer among others.
You can go on a jeep safari to observe the animals, horseback riding or boat trips on the Cajimaya Bay which is beautiful with its virgin beaches.