Colombia: Terre Prometida
Colombia: Terre Prometida
Join us on an extraordinary adventure into one of South America's most beautiful and diverse countries, Colombia, where you'll explore and photograph a land of striking visual contrasts. On this remarkable adventure you'll discover warm-hearted locals and enchanting customs, jungles, unique wildlife and indigenous Communities. After many years of suffering caused by conflicts, the country is reborn and promises surprises at every turn and countless moments of creative inspiration. Colombia will present you with the chance to take urban and architectural photos bursting with life, stories and a kaleidoscope of colours.
Medellín
Medellín, the second-largest city in Colombia, is nestled in a picturesque valley surrounded by lush green mountains. Once known for its turbulent past, Medellín has transformed into a vibrant and…
Santa Marta
Santa Marta is a coastal city located in the Magdalena Department of Colombia, on the shores of the Caribbean Sea. It is known for its stunning beaches, crystal-clear waters, and…
Cartagena
Cartagena is a vibrant coastal city in Colombia known for its beautifully preserved colonial architecture, colorful streets, and rich history. It is located on the Caribbean coast, specifically in the…
Salento
Salento is a charming town located in the Quindío Department of Colombia. It is famous for its picturesque landscapes, coffee plantations, and the iconic wax palm trees of the Cocora…
Minca
A haven in the Sierra Nevada
Kogui Village in Sierra Nevada de Santa Marta
An indigenous village nestled in the mountains. (The real location of the village is left confidential to respect their privacy)
Maloka Barlovento
Taganga
Taganga is a picturesque fishing village located on the Caribbean coast of Colombia, near Santa Marta. It is known for its scenic bay, colorful buildings, and relaxed atmosphere. The village…
Cienaga Grande de Santa Marta
Ecological paradise
Nueva Venecia
Floating village on stilts
Valle de Cocora
Valle de Cocora, located in the Quindío Department of Colombia, is a picturesque valley renowned for its towering wax palm trees, which are the national tree and the tallest palm…
---
Country
---
Thematics
---
Group Size
---
Next Departures
---
Included
---
Not Included
---
Minimum Deposit
---
Payment Options
Your Tour Guide
Tristan Quevilly
Tristan has been to over 40 countries in his quest for the perfect adventure. He has biked all Guatemala, trekked alone across the Triglav in Slovenia, travelled through all the Amazon by boat. He also has worked and leaded tours in Senegal, Morroco, Croatia, Greece, Cuba, Colombia, Brazil and many more. Remote Expeditions is the fruit of his love for people and travel.
DAY 1
Welcome to Colombia !
Meeting with Tristan at the Airport and transfer to your hotel. Group orientation and slideshow presentation will be given by Tristan. Meet in the hotel lobby at 5 pm. He will cover some key points on the itinerary that showcase the uniqueness of Colombia and tips on how to best take advantage of its remarkable and varied photo opportunities.
Read More
DAY 2
Medellin and Comuna 13
This morning, we'll explore Comuna 13, once a dangerous district in Medellín, now a showcase of the city's transformation into a global innovation hub. We'll ride the Metro Cable from San Javier station, a project designed to connect marginalized communities. The ride offers insight into Medellín's metamorphosis from a notorious city into a vibrant cultural hub. We'll then delve into Comuna 13's history and the crucial role of street art in its social transformation and identity expression.
Lunch at Berraca, a social project. Private transfer to Medellin's Historical Center
Visit of it's top attractions: Enjoy local "Guasca" music at Parque Berrío, then navigate downtown's vibrant streets to Botero Plaza, showcasing landmark sculptures by Colombian artist Fernando Botero. Stop at Malaga bar to have a coffee in a typical atmosphere.
Return to your hotel by private transport.
Read More
DAY 3
Guatapé
Departure to Guatape and visit of El Peñol located at 2h from Medellin. In the morning, explore the colorful streets of Guatapé, known for its vibrant facades and intricate zocalos. In the afternoon, hike up El Peñol, a massive granite rock, to capture breathtaking panoramic views of the surrounding lakes and landscapes.



Read More
DAY 4
Medellin – Salento
40 min drive to Medellin JMC Airport Enjoy a hassle-free transfer from Medellin's José María Córdova (JMC) Airport to Pereira Airport, connecting you smoothly to the next stage of our adventure. 1h private transfer from Pereira to Salento, followed by a seamless check-in at your hotel Explore the charming streets of Salento on a guided walking tour, immersing yourself in the vibrant culture and picturesque architecture of this iconic Colombian town.
Read More
DAY 5
Cocora Valley
Following your guide during this walk, you will discover a gorgeous valley where the wax palms give a surrealistic touch to the area. Step by step, you will enter the tropical forest of the Andes and discover an exuberant nature. For lunch, try the local specialty, trout, in a restaurant with a beautiful view of the region. Free time so that you have time to stroll around the colonial streets and handicraft shops.
Read More
DAY 6
Head to Coast : Minca
1h private transfer from Salento to Pereira Head to a new tropical destination on a Domestic Flight: Santa Marta
Departure to Minca, the ecological capital of the Sierra Nevada de Santa Marta. Then, transfer by 4×4 to our charming lodge. Be prepared, the road is an adventure in itself.
Read More
DAY 7
Mundo Nuevo
Known worldwide for coffee, we cannot go to Colombia without discovering the secrets of this popular beverage. We will visit this morning the charming farm next door to take beautiful authentic pictures. This afternoon we have a first approach of the indigenous culture of the Sierra Nevada with a cultural activity with a Wiwa family. We will take the time to establish a private contact with them in this small village of 4 huts, and discover their ancestral culture through friendly exchanges and discovery of their typical activities. To end the day in beauty, we will return to the hotel's viewpoint, to enjoy the sunset because in Mundo Nuevo it is an activity in itself, offering one of the most beautiful views of the entire region.
Read More
DAY 8
Los Naranjos
Appointment at 6am for a birdwatching session with a local specialized guide. We will be able to enjoy the biodiversity of Minca, with a little luck, see the Caribbean toucan, or tangaras. Transfer by 4×4 to the waterfalls of Marinka which offer the most beautiful natural pools of Minca. Visit of the 2 waterfalls where we will take the time to make a small dive or some photos. After the mountains, we join the coast for new tropical sceneries. Short break on the road to have lunch in a restaurant with a beautiful view on the Rio Piedras.
We discover another beautiful & exclusive place: the Barlovento. The hotel is located at the mouth of the river Piedras, with the high peaks of the Sierra Nevada in the background. It is an ideal place for one to relax and stroll along the beach, but nature will surely have some other surprises in store for us.
Read More
DAY 9
Kogui Indigenous Village
Unique experience today with one of the most important indigenous communities in the world, the Kogi. This morning we will drive along the coast before climbing into the mountains on an epic road, with some majestic photo stops. The chief and villagers will welcome us in the Kogi tradition, and we will spend the morning discovering, learning, gaining trust, and then photographing them. Daily activities include collecting Coca leaves, preparing Fiqué fiber, drying Coca leaves, cooking, gathering fruit in the forest and weaving Mochilas.
Departure for new adventures: Taganga, near Santa Marta. Taganga is a typical fishing village that was once inhabited by the Carib Indians. We will let our curiosity guide us to meet the local fishermen and taste a delicious fish from the bay.
Dinner with a beautiful view of the Taganga bay.
Read More
DAY 10
Cienaga Grande & New Venice
This morning we take you to a place that few photographers have had the chance to visit. Nueva Venecia has the particularity to be the only village of the country entirely fluvial. Here, no car and no road, we move from house to house by canoe. We will take a private boat in the direction of the mangroves populated by thousands of marine birds, then we will visit the floating village to see the fishermen at work. If the school is open, we will make a short visit, followed by a demonstration of local music and dances.
Dinner at one of our secret addresses in Cartagena.
Read More
DAY 11
Cartagena
This morning we leave accompanied by a local guide to explore the magnificence of Cartagena, its colonial buildings and its period architecture. Each house, street, square, has something special to tell us, the beauty of its people and its Caribbean atmosphere have earned it the title of historical and cultural heritage of humanity.
Lunch with Caribbean flavors.
This afternoon, free time, or visit the district of getsemani and famous for its streets with umbrellas, its architecture and its magnificent grafitis. Perfect scenery to make colorful photos.
We have one last iconic place to visit, Café Del Mar, the best sight in Cartagena to watch the sunset while sipping a good cocktail.
And to finish in beauty, dinner in one of the best restaurants of the city. It will be a good time to debrief the trip, and review our best pictures.
Read More
DAY 12
End of the Adventure
Depending on your preferences, you can enjoy a quiet morning and breakfast at the hotel or free time for souvenirs.
Departure by cab to Cartagena airport
Read More
About the Country
Colombia is a South American country known for its diverse culture, vibrant music, colorful architecture, and passion for football. Its location near the equator gives it a year-round tropical climate. The country is rich in history, boasting numerous UNESCO World Heritage sites and bustling cities, alongside stunning natural landscapes.
Reasons to Go
1. Historical and cultural richness: Colombia is home to pre-Columbian ruins and well-preserved colonial towns.
2. Beautiful landscapes: From pristine Caribbean beaches to the majestic Andes, Colombia's geographical diversity is unmatched.
3. Vibrant music and festivals: Colombia's music scene and famous festivals offer a glimpse into the country's joyous spirit.
4. Coffee culture: As a leading coffee exporter, Colombia offers unique coffee experiences.
Country Facts
Official Name: Republic of Colombia
Location: Northwestern South America
Time Zone: Colombia Standard Time (GMT-5)
Capital: Bogotá
Population: Approx. 51 million
Official Language(s): Spanish
Government: Unitary presidential constitutional republic
Economy: 37th largest in the world, known for its exports of coffee, flowers, emeralds, coal, and oil
Regions at a Glance
Colombia is divided into several distinct regions:
Bogotá: The country's high-altitude capital, known for its colonial-era landmarks and vibrant street art.
Caribbean region: Home to stunning beaches, coral islands and the historic city of Cartagena.
Andean region: Known for its coffee plantations, flower farms and the city of Medellin.
Amazon region: A vast and biodiverse area, mostly covered by rainforest.
Tourist Attractions
UNESCO World Heritage Sites such as the Port, Fortresses, and Group of Monuments in Cartagena.
The historic city of Bogotá, with attractions like the Gold Museum.
Beautiful beaches of San Andres and Providencia.
The Coffee Cultural Landscape in the heart of the coffee-growing region.
The incredible biodiversity of Amazon Rainforest.
Money Matters
The local currency is the Colombian Peso (COP). Credit cards are widely accepted in cities but less so in rural areas. It's recommended to carry small amounts of cash. Cost of living is relatively low compared to Western countries.
Packing List
Pack lightweight, breathable clothing, a good pair of walking shoes, a hat, sunglasses, and sunscreen. Rain gear is also recommended, as showers can be frequent.
Culture
Colombia's culture is a mix of indigenous, Spanish, and African influences. Music and dance are central to social life, with styles like cumbia and salsa popular. The country is known for its film industry, with movies like "Embrace of the Serpent" gaining international acclaim.
Accommodation
Accommodation options range from luxury hotels to budget hostels. Airbnb is also popular. The average cost varies by city and time of year.
Visa Requirements
Travelers require a valid passport. Most countries do not require a visa for stays up to 90 days. No specific vaccinations are required for entry, but some are recommended for certain regions. For more details, please visit the Colombian Foreign Ministry website.
Emergency Contact Numbers
Emergency number: 123. US Embassy: +57 1 2752000. It's a good idea to have these numbers saved in case of emergencies.
Cultural Etiquette
Drugs are illegal and heavily penalized. Respect local customs and traditions. Dress modestly in religious and culturally significant places. It's illegal to export certain pre-Columbian artefacts and emeralds.
Electricity, Plugs, and Voltage
The standard voltage is 110V. The standard frequency is 60Hz. Power sockets are type A and B. Travelers from Europe and parts of Asia will likely need an adapter.
Climate
Tropical near the coast and eastern plains; cooler in the highlands. Lightweight clothing is appropriate for the coast, while layers are needed for the highlands.
Public Transportation
Major cities have metro and bus services. Taxis are common, and ride-share apps are widely used. Domestic flights are often the most efficient way to travel long distances.
Language Spoken
Spanish is the official language. English is not widely spoken outside of major cities and tourist areas. Useful phrases:
"Hola" (Hello), "Gracias" (Thank you), "Por favor" (Please)
Sustainability Tips
Travelers are encouraged to respect local traditions and environment. Avoid single-use plastics. Opt for eco-friendly tour operators.
Useful Apps & Websites
Thank you for considering Colombia for your next destination. Make sure to try the local cuisine, immerse yourself in the culture, and enjoy the natural beauty. Colombia will be an unforgettable experience!
GET STARTED
Simply enter your details in the enquiry form to start personalising your experience or if you have any questions about booking this tour.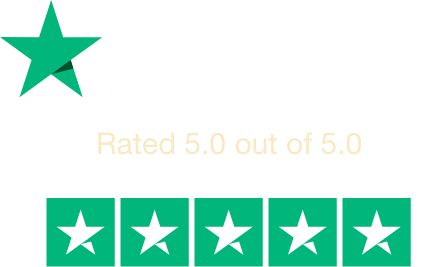 Secure Payment

Related Tours
FROM $490 USD
Satey Kogui Village 4 Days
FROM $250 USD
Alta Guajira 4 days
FROM $3399 USD
Colombia Photo Tour: The Land of Oblivion